Creative Content Writing
Keep Learning
Content Writing Expert
Acquire global knowledge and build your professional skills
XIO IT is a leading information technology and training provider of content writing training in Pakistan. Content writing is creating articles for the website and blogs that attract customers to your business. Suppose you own an online business or want to start one. xiosol trainer will help you how to learn and earn from content writing. Best SEO and content writing courses in Islamabad and Rawalpindi, Pakistan.
Learning how to write content that drives traffic and converts visitors into customers. The course will teach you content writing and search engine optimization (SEO), which helps you create content that search engines favor.
Experts have designed the course with years of experience in Information Technology and Internet Marketing. This writing skill can be learned by anyone as long as they have the right motivation and understanding.
With our Digital Marketing Courses, you can learn SEO Content Writing, Social Media Marketing and especially, our SEO Courses in Rawalpindi, Islamabad are best skills ever to learn and start working online.
Learn Content Writing Training in Rawalpindi, Pakistan
Rawalpindi, Pakistan, is home to some of the country's best content-writing training courses. Whether you're a beginner or a seasoned professional, there are plenty of options.
One of the top-rated content writing courses is offered in-person (physically) located at 6th Rd, and online by the Centre of Excellence, which provides comprehensive training in the fundamentals of content writing. The course covers SEO, grammar, and writing for online platforms.
Whatever your level of expertise, there will be an option in Rawalpindi to help you hone your content writing skills.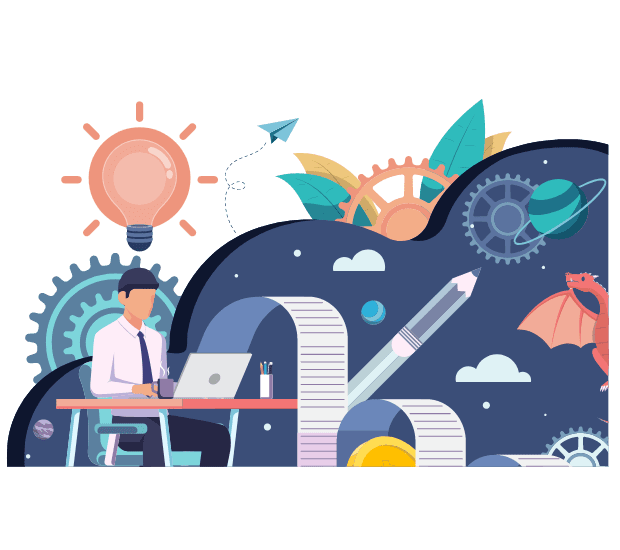 Content Writing is all About Creating Content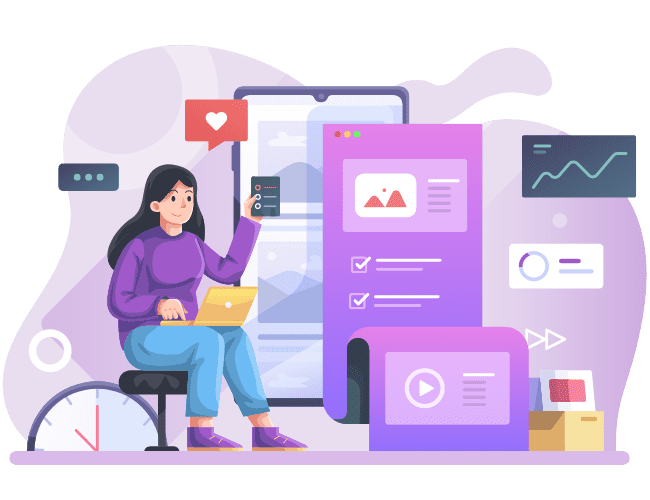 Content writing is all about creating content for others. The Content writing is about putting your thoughts into words for others to read and acknowledge. You can write on topics ranging from finance and design to travel and fitness. Today, if you want to be a content writer, it's important to know the broad scope of writing to start with something that interests you.
It is considered one of the most lucrative career choices compared to other professions. Content writing is writing articles, blogs, social media posts, and more on relevant topics for your clients. If you have seen articles on your favorite e-commerce site or social media accounts like Facebook and Instagram, then you know what content writing is.
It is also known as content marketing, where one writes about a product that helps create a larger awareness about the product or service. You may either write for a particular company or freelance work for multiple. So, if you are thinking of taking up content writing as a career option, then here are some things you should know:
Career Opportunities: If you want to make money writing online, content writing is one of the best options available as it comes with lucrative paychecks and flexible work hours. The market for this profession has been on the rise over the years. Many employers today seek writers who should be able to write content effectively and are aware of the latest technologies, trends, and social media platforms. If you are good with these aspects, you can easily expect high paychecks from your clients.Then learn how to write a content writing join Xiosol at Islamabad and Rawalpindi, Pakistan.
Educate Yourself How to Learn Content Writing
XIO IT Training Centre offers a comprehensive Creative Content Writing course that will help you hone your writing skills and create compelling content.
Through this course, you will learn how to craft compelling stories, write engaging copy, and create engaging visuals. You will also explore the art of storytelling and develop the skills necessary to create content that resonates with your audience.
Our instructors will provide you with hands-on instruction and feedback to help you grow as a writer. We will also cover topics such as SEO, keyword research, and content marketing.
By the end of this course, you will have the confidence and skills needed to create compelling content that engages and captivates your audience.
Explore Content Writing Courses in Islamabad and Rawalpindi
XIO IT Trainings Guides

Learn The Essential Skills
Like Web designing, Content Writing, SEO and much more

Earn Certificates
From top institutions with high reputation over the world

Master at Different Areas
With XIO's thousands of courses instructed by top experts
Xio Terms and Course Outlines
Any person who is interested in content writing should consider participating in online courses at XIO-IT Trainings.
When beginners want to mine new information on writing content, they should focus on thorough research.
People who have already attained their aims and are looking to broaden their knowledge with regard to the current biggest techniques in the content creation sector.
Recently graduated people who want to pursue a career in content writing may enroll at a XIO-IT.
A content writer who is trying to get experience in the fields requires to practice content writing.
People who need to do their own marketing, so they can add an appearance of intelligence and creativity in the company blog.
The content training programs are designed with the objective to make it easy for you to learn with Us, no matter what your experience level. The trainings have been designed by experts of the industry XIO-IT.
Understand the nature of writing skills and to be able to write.
English Grammar, Tenses, Sentence Structure, Article Writing Skills basics were described by this dictionary.
Able to study Technical Writing, business email, Proposal writing, Blogging, Content writing services.
SEO writing style and the incorporation of the relevant keywords and density of such keywords, keyword research and analysis of competition and SEO copywriting are XIO's expertise.
1st Lecture:
Who we are?
Why content is very important?
What are the options for professionals working with clients as content writers?
What are various types of content?
How effective content focuses on appealing/enchanting aspects?
How can you determine the setting and tone of your content?
2nd Lecture:
Basics of English grammar
Part of speeches
3rd Lecture:
Technical writing
Characteristics of technical report writing
Business email and its Dos & Don'ts
4th Lecture:
What is a proposal?
How to Generate content proposal?
Proposal writing strategies.
5th Lecture:
Proposal writing practice
Review and feedback
Improving your proposal
6th Lecture:
Niche-specific writing.
Audience-centered content creation
Creating Compelling Content using storytelling.
Why do people read your content?
Effective content writing strategy
7th Lecture:
Introduction to Article Writing
Structure of the article
Persona (targeted audience)
Characteristics of a well-written article
The practice of an effective article writing
8th Lecture:
Introduction to Blogging
Types of Blogs
Blogging platforms and tools
International and local blogs
Dos and Don'ts of Blogging
9th Lecture:
What is Copywriting?
Types of copywriting
Features of a good copywriter
Dos and Don'ts for copywriting
10th Lecture:
What is web page writing?
7Cs of content writing
Writing aesthetics
The similarities between content and websites design
Meta tags, Keyword, and other SF features of web content
11th Lecture:
What are Proofreading and Editing
Significance of proofreading
What are Plagiarism and its consequences
Awareance about Software/tools to use
Proofreading and practice
12th Lecture:
What is SEO?
Keyword research for SEO
SEO content writing
Optimizing Web Content for SEO
SEO writing practical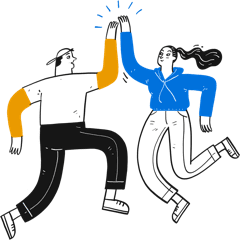 Best Content Writing Tools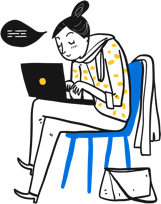 Getting Started as a Freelance Content Writer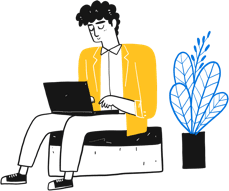 Content Writing Examples
Educate yourself and your children today by joining content writing courses in Islamabad and Rawalpindi, Pakistan, gain technical Seo content writing skills, and learn how to learn content writing. It is an important skill in high demand in today's digital world. By enrolling in one of these courses, you'll have the opportunity to learn from experienced professionals and gain a comprehensive understanding of the content writing process. Whether you're looking to improve your writing skills for personal or professional reasons, Xiosol's content writing courses in Islamabad are an excellent choice.
Master's in Content Writing
Do you want to be an SEO content-writing Expert from top Seo Content writing company in Pakistan? If so, this course is for you. This course will teach you how to write engaging, informative, and compelling content for your website and blog. This Seo content writing skills course will allow you to understand audience interest and how to grab their attention and interest. Xio offers SEO content writing training online and offline.
Content for your website and blog
You'll be able to write engaging and compelling copy to help your website or blog thrive.
This Seo content writing expert course from Xio company trainer will teach you how to use keywords and other marketing tactics to get your content seen by more people
By the end of the course, you'll be able to create high-quality, long-form content to help your business grow.
Today's courageous world of freelance writing: a course teaches you how to make a decent living from your ordinary writing.
SEO Content Writing Skill is necessary for Search Engine Optimization Process. We have the Best SEO Course in Rawalpindi, Islamabad, and the rest of Pakistan for understanding SEO Skills.
Make more money while learning new skills – take our online earning SEO content writing course!
Benefits
No need to pursue traditional career pathways – learn and earn freelance fees, income, or social media cred through today's digital world. Our Seo content writing course is the perfect way to up your earning potential.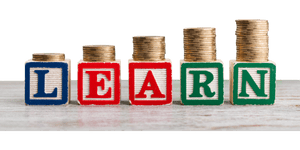 What to Expect From Seo Content writing company
Tips for creating compelling blog posts.
Tips for writing persuasive emails.
The best methods to learn something new for describing events, situations or scenarios. You prepare the skills for your success in online earning.
Make more money online with Our Seo content writing Course from Xio Company!
01
Start in your free time and take the SEO content writing course online and online with xio.
02
Get started right away and start earning money today! This course will ensure that the candidate should meet all learning objectives to be a perfect content writer.
03
SEO content writing course is online and offline student can join classes anywhere in the world. It's easy to start without geological barriers, so that you can go anywhere
Offline classes are also available at the center located at Al-Baqai Arcade, HBL Building, 6th Road, Satellite Town, Rawalpindi.
We are a best Seo Content Writing Company in Rawalpindi Pakistan because we believe great content drives engagement and leads to successful online businesses. Our courses will help you learn how to write engaging, and compelling content that converts.
Online businesses need quality content for their websites, blog, or other publishing platforms. But relying on canned, pre-written materials can be limiting—and even frustrating. That's where our content writing training comes in.
We Xio Seo Content Writing Company offer a diversifying course that will help your team produce high-quality and engaging content on demand. It means more success for your business and better-quality writing for you and your clients.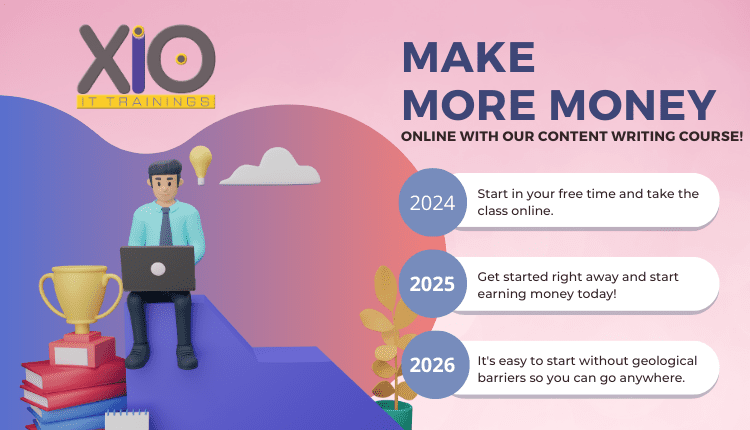 Get Guaranteed Results with Our Content Writing Training Course!
Imagine, writing content that engages and converts your readers without tedious work. Sounds impossible? That's because it is.
But that's where our course comes in to help. Our Seo content writing course guarantees starting your professional career in a short time. With our help, you'll be able to create high-quality content quickly and easily – guaranteeing success for your business.
Create informative and engaging pieces that will help your business succeed.
Enhance the skills to write compelling stories for your blog and website.
Boost your writing skills with this comprehensive course!
Course Instructors
Shoaib Ahmad
Fullstack Digital Marketer / Mentor
20 Hours
5
Shoaib Ahmad is an SEO Content Guru with excellent training methods with over fifteen years of experience.
He has worked on dozens of projects, from developing and executing digital marketing plans for small businesses to creating viral content that drives traffic to the website.
His expertise is creating engaging content that converts, driving traffic to websites and landing pages, identifying target markets, and developing outreach strategies accordingly.
0
+
Persons Mentored
0
+
Workshops Attended
0
Coaching Certificates
Why Choose Xio
Xio is an online learning institute that offers a huge discount for students and professionals who plan to learn new skills and earn extra income. The program offers courses in various fields, including web development, SEO, and blogging.
Xio provides users access to world-class instructors and top-notch course materials, making it an ideal platform for career growth. Students can choose from an extensive range of courses or take advantage of Xio's flexible learning calendar to fit their needs. The institute offers different payment options so the learning individuals can afford the best SEO content writing course options based on their budgets and needs. With Xio's generous discounts and helpful curriculum, learners can find the perfect pathway to success.
HowToStep
The steps to enroll in the SEO Content Writing Expert course offered by Xio IT Trainings in Rawalpindi, Pakistan. Here are the steps:
01
Visit the Xio IT Trainings
Visit the Xio IT Trainings website by typing "rehub.xio.edu.pk" in your web browser's address bar or clicking on a link to the website if one is available.
02
Navigate to the "Courses"
Navigate to the "Courses" section of the website and find the "Content Writing" course in the catalogue using the search bar or filters.
03
Review the eligibility criteria
Review the eligibility criteria for the "Content Writing" course, such as any educational or experience requirements, to ensure you meet the prerequisites before proceeding.
04
Attend the free demo class
Attend the free demo class to learn more about the course and understand the instructor and teaching style.
05
click the "Register" button
If you're satisfied with the demo class and meet the eligibility criteria, click the "Register" button to enroll in the "Content Writing" course.
06
Fill out the registration form
Fill out the registration form accurately and completely with your personal and contact information and payment details if required.
07
Review the course fee
Review the course fee for the "Content Writing" course and make the payment through the available payment options.
08
Confirmation Email with Instructions
Once you've registered for the course and paid, you will receive a confirmation email with instructions on accessing the course materials, including login credentials, links to online resources, or physical materials such as textbooks and workbooks.
09
Course Materials at your Disposal
With the course materials at your disposal, start learning by following the course syllabus, completing the assignments and assessments on time, participating in discussions, and asking questions if you need clarification or additional guidance.
By following these steps, you can easily enroll in the "Content Writing" course offered by Xio IT Trainings, attend the demo class, check your eligibility, register for the course, make payment, receive confirmation, attend orientation, and start your journey to becoming a skilled content writer.
Related Courses
₨ 25,000
21 Lessons
22 hours
Expert
What you'll learn
Understanding of the importance of SEO in digital marketing.
Techniques for conducting comprehensive website audits to identify SEO issues.
Best on-page optimization practices include keyword research, content optimization, and meta-tag creation.
Techniques for improving website structure and navigation, including website architecture and URL structure.
Strategies for optimizing website content for users and search engines, including keyword placement and content optimization.
Knowledge of technical SEO, including understanding robots.txt files, sitemaps, and website speed optimization.
Strategies for link building, including internal and external link optimization.
Techniques for tracking and analyzing website performance, including the use of Google Analytics.
Understanding current SEO best practices, including mobile and voice search optimization.
Understanding of the impact of local search, social media, and other factors on SEO.
Add to cart
Add to wishlist




-72%
Expert
₨ 25,000
5.0/5
(1 rating)
25 Lessons
22 hours
Expert
Add to cart
Add to wishlist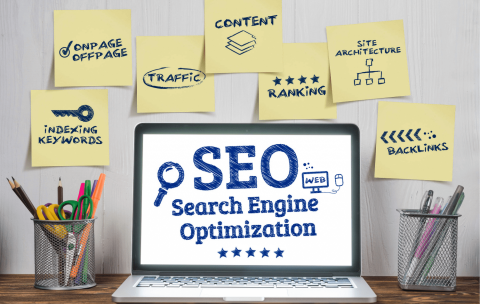 -72%
All Levels
₨ 25,000
4.5/5
(2 ratings)
47 Lessons
22 hours
All Levels
What you'll learn
Introduction to SEO (Search Engine Optimization)
What is SERP?
Introduction to Search Algorithms
Crawler Search
Indexing Techniques
Vertical Search
Meta Search
Directory Search
Mastering Google Ranking Algorithm
Importance of Keywords
Keyword Analysis Tools
Keyword Types – Primary/Secondary/Local/Longtail Keywords
What is Stuffing, Segregation & Placement
Google Keyword Planner Tool
Add to cart
Add to wishlist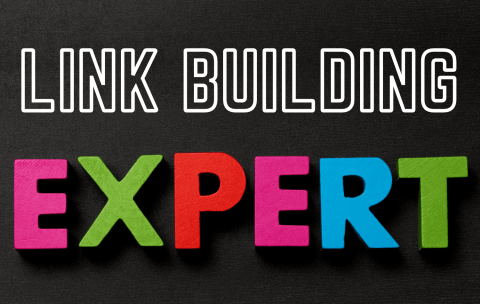 -72%
All Levels
₨ 25,000
5.0/5
(1 rating)
43 Lessons
22 hours
All Levels
What you'll learn
The reason why we should build links
Backlink profile assessment
Improving backlink profile
Setting the right campaign objectives
Proving the value of link building
Types of content that ensure better backlinks
Auditing the website for content weightage for posting
Identifying the gaps in website data
Finding the best prospects for link-building campaigns
Managing the contacts and preparing complete lists for outreach
Planning a solid outreach strategy
Outreach principals to enhance our brand's position with content partners
Tracking and measuring to show the impact of our backlinking work
Continuously focusing on improving our link building approach
Free and paid tools we can use to track and measure the success of our campaigns
Leveraging our brand awareness to earn backlinks
Setting alerts that help us to get backlinks continuously
Strategy to reach out to the most relevant websites
Contextual links and their importance for best SEO performance
Finding the best prospects to achieve contextual links
Engaging content contributors for publications
Achieving the best guest posting opportunities
An easy way to successfully upcycle the contents
Building new links through directory submissions
Introduction to listicles – a great opportunity
Add to cart
Add to wishlist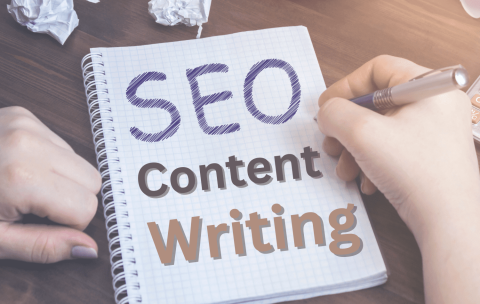 -72%
All Levels
₨ 25,000
4.0/5
(1 rating)
22 hours
All Levels
What you'll learn
For very short time you will get a smart job
Every company needs content writing
Add to cart
Add to wishlist

Frequently Asked Questions
Becoming a Certified Content Writing Specialist adds credibility to your skills and expertise in content writing. It enhances your profile and provides better job opportunities and higher incomes.
The SEO Content Writing Expert course provides comprehensive training on various SEO content writing techniques, skills, and tips. It helps you learn content writing from scratch and become proficient at creating optimized content for search engines.
Learning content writing is essential for everyone who wants to communicate effectively through written content. It helps develop better writing skills, grammar and vocabulary, and creativity. You can also do this if you want to become a freelance writer or start a blog.
SEO Content Writing is available online and can be accessed anywhere. You can enroll from the comfort of your own home without having to leave your home.
You can improve your SEO content writing skills by learning techniques such as keyword research, optimizing content structure, using meta tags and descriptions, and improving readability. The SEO Content Writing Expert course provides detailed training on these techniques. It helps you become a proficient content writer.
Content Writing for Beginners
Content writing is the skill of creating SEO Optimised contents for a website, blog, or other online platforms to give quality information to the readers and rank well in the Search Engine. There are many courses for those who are interested in learning this most demanded freelancing skill for Content Writing. We offer SEO Content Writing for Beginners.
Our Courses are well versed with the modern writing styles and current industry demands for fast and efficient writing. We offer Full Stack of Digital Marketing Course including SEO Content Writing and SEO Courses in Rawalpindi and Islamabad. These courses contain Keyword Research to volume and keyword difficulty for choosing the best keywords for using in the content. Content writing aims to create unique and informative content both for readers and optimized for Search Engines, keeping in mind the strategies of Search Engine Optimization.
Features of Content Writing Training:
The courses in Content Writing comprised various topics; however, the following is the central theme of the course:
Identifying the audience is the central part of the Content Writing course. Identifying the targeted audience for whom the content is generated is necessary to achieve the desired result.
Read
Identify the purpose of writing you want to achieve from the content.
Read
Structuring and organizing the content concerning ease of reading and understanding.
Read
Developing a good writing style will make the content more engaging.
Read
Well-researched and accurate content will build credibility with your readers.
Read
Proofreading makes the content error-free.
Read
Injecting relevant keywords and optimizing the content for Search Engine.
Read
Testimonials
Shahid Rahim
SEO Content Writer
I recently completed SEO content writing training from xio it's training, and I am delighted! The trainer has an excellent command of the skillset and the perfect training mode for knowledge delivery. They cared about my success and were invested in my learning.

Ahad
Web Design
I just completed the content writing training offered by Xio IT Trainings. The training was informative and helpful. I learned how to produce high-quality content that engages readers and drives traffic to my site. The trainers were experienced and knew how to teach engagingly. I strongly encourage everyone interested in learning new digital skills to learn from Xio.
Why Choose Us?
XIO IT Training Institute is the leading Content Writing Training Institute having highly qualified and experienced instructors and teaching up-to-date curriculum at a very affordable fee structure. XIO IT Training Institute has the following advantages over the others:
Market Demanding Content Writing
We provide advanced and market-demanding content writing skills, enabling students to get high-paying jobs.
Content Writing Scope
We provide awareness of Content Writing Scope in the field of Digital Marketing and SEO.
Types of Content Writing
The course includes all Types of Content Writing, i.e. copy writing, creative writing, seo content content writing, product description, youtube description, fiverr gigs,proposal writing, letter writing, and many more.
Live Content writing demo
We provide training on live projects, enabling students to create a content writing demo for potential clients.
Upwork and Fiverr account creation class
Free Upwork and Fiverr training is provided, and 100% of students can get work on freelancing platforms.
Affordable fee structure
The Fee structure is very affordable. Registration is free, and the Discount Offer is available for all new students.
Frequently Ask Questions (FAQs)
Of course, Content Writing is the best career for people who have a skill for creating engaging and informative content.
Yes, Content Writing is easy; however, writing quality content needs proper SEO Content Writing Training.
Registration is FREE. The discount offer for a new student is Rs.19,000/- instead of 25,000/-. There is more discount for students enrolling in group.
Yes, Content Writing can make you get a high-paying job in the market and on freelancing platforms.