SEO Content Writing Expert | Become a Certified Content Writer
About This Course
Master's in Content Writing
Do you want to be an SEO content-writing Expert from top Seo Content writing company in Pakistan? If so, this course is for you. This course will teach you how to write engaging, informative, and compelling content for your website and blog. This Seo content writing skills course will allow you to understand audience interest and how to grab their attention and interest. Xio offers SEO content writing training online and offline.
Content for your website and blog
You'll be able to write engaging and compelling copy to help your website or blog thrive.
This Seo content writing expert course from Xio company trainer will teach you how to use keywords and other marketing tactics to get your content seen by more people
By the end of the course, you'll be able to create high-quality, long-form content to help your business grow.
Today's courageous world of freelance writing: a course teaches you how to make a decent living from your ordinary writing.
SEO Content Writing Skill is necessary for Search Engine Optimization Process. We have the Best SEO Course in Rawalpindi, Islamabad, and the rest of Pakistan for understanding SEO Skills. 
Make more money while learning new skills – take our online earning SEO content writing course!
No need to pursue traditional career pathways – learn and earn freelance fees, income, or social media cred through today's digital world. Our Seo content writing course is the perfect way to up your earning potential.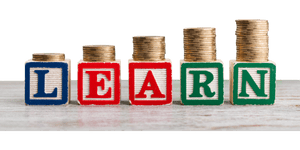 What to Expect From Seo Content writing company
Tips for creating compelling blog posts.
Tips for writing persuasive emails.
The best methods to learn something new for describing events, situations or scenarios. You prepare the skills for your success in online earning.
Make more money online with Our Seo content writing Course from Xio Company!
Start in your free time and take the SEO content writing course online and online with xio.
Get started right away and start earning money today! This course will ensure that the candidate should meet all learning objectives to be a perfect content writer.
SEO content writing course is online and offline student can join classes anywhere in the world. It's easy to start without geological barriers, so that you can go anywhere
Offline classes are also available at the center located at Al-Baqai Arcade, HBL Building, 6th Road, Satellite Town, Rawalpindi.
We are a best Seo Content Writing Company in Rawalpindi Pakistan because we believe great content drives engagement and leads to successful online businesses. Our courses will help you learn how to write engaging, and compelling content that converts.
Online businesses need quality content for their websites, blog, or other publishing platforms. But relying on canned, pre-written materials can be limiting—and even frustrating. That's where our content writing training comes in.
We Xio Seo Content Writing Company offer a diversifying course that will help your team produce high-quality and engaging content on demand. It means more success for your business and better-quality writing for you and your clients.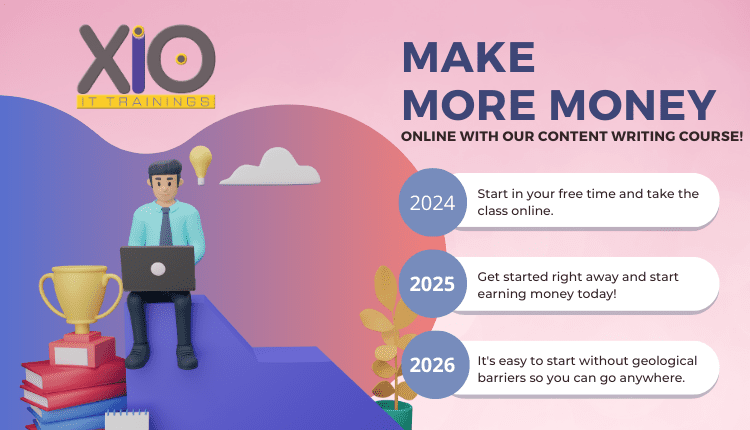 Get Guaranteed Results with Our Content Writing Training Course!
Imagine, writing content that engages and converts your readers without tedious work. Sounds impossible? That's because it is.
But that's where our course comes in to help. Our Seo content writing course guarantees starting your professional career in a short time. With our help, you'll be able to create high-quality content quickly and easily – guaranteeing success for your business.
Create informative and engaging pieces that will help your business succeed.
Enhance the skills to write compelling stories for your blog and website.
Boost your writing skills with this comprehensive course!
Fullstack Digital Marketer / Mentor
Shoaib Ahmad is an SEO Content Guru with excellent training methods with over fifteen years of experience.
He has worked on dozens of projects, from developing and executing digital marketing plans for small businesses to creating viral content that drives traffic to the website.
His expertise is creating engaging content that converts, driving traffic to websites and landing pages, identifying target markets, and developing outreach strategies accordingly.
Xio is an online learning institute that offers a huge discount for students and professionals who plan to learn new skills and earn extra income. The program offers courses in various fields, including web development, SEO, and blogging.
Xio provides users access to world-class instructors and top-notch course materials, making it an ideal platform for career growth. Students can choose from an extensive range of courses or take advantage of Xio's flexible learning calendar to fit their needs. The institute offers different payment options so the learning individuals can afford the best SEO content writing course options based on their budgets and needs. With Xio's generous discounts and helpful curriculum, learners can find the perfect pathway to success.
The steps to enroll in the SEO Content Writing Expert course offered by Xio IT Trainings in Rawalpindi, Pakistan. Here are the steps:
Visit the Xio IT Trainings
Visit the Xio IT Trainings website by typing "xio.edu.pk" in your web browser's address bar or clicking on a link to the website if one is available.
Navigate to the "Courses"
Navigate to the "Courses" section of the website and find the "Content Writing" course in the catalogue using the search bar or filters.
Review the eligibility criteria
Review the eligibility criteria for the "Content Writing" course, such as any educational or experience requirements, to ensure you meet the prerequisites before proceeding.
Attend the free demo class
Attend the free demo class to learn more about the course and understand the instructor and teaching style.
click the "Register" button
If you're satisfied with the demo class and meet the eligibility criteria, click the "Register" button to enroll in the "Content Writing" course.
Fill out the registration form
Fill out the registration form accurately and completely with your personal and contact information and payment details if required.
Review the course fee
Review the course fee for the "Content Writing" course and make the payment through the available payment options.
Confirmation Email with Instructions
Once you've registered for the course and paid, you will receive a confirmation email with instructions on accessing the course materials, including login credentials, links to online resources, or physical materials such as textbooks and workbooks.
Course Materials at your Disposal
With the course materials at your disposal, start learning by following the course syllabus, completing the assignments and assessments on time, participating in discussions, and asking questions if you need clarification or additional guidance.
By following these steps, you can easily enroll in the "Content Writing" course offered by Xio IT Trainings, attend the demo class, check your eligibility, register for the course, make payment, receive confirmation, attend orientation, and start your journey to becoming a skilled content writer.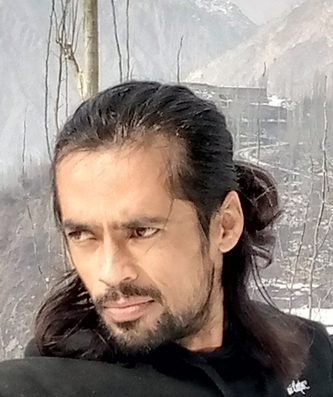 Shahid Rahim
SEO Content Writer
I recently completed SEO content writing training from xio it's training, and I am delighted! The trainer has an excellent command of the skillset and the perfect training mode for knowledge delivery. They cared about my success and were invested in my learning. I just completed the content writing training offered by Xio IT Trainings. The training was informative and helpful. I learned how to produce high-quality content that engages readers and drives traffic to my site. The trainers were experienced and knew how to teach engagingly. I strongly encourage everyone interested in learning new digital skills to learn from Xio. .
What you'll learn
Understanding of the importance of SEO in digital marketing.
Techniques for conducting comprehensive website audits to identify SEO issues.
Best on-page optimization practices include keyword research, content optimization, and meta-tag creation.
Techniques for improving website structure and navigation, including website architecture and URL structure.
Strategies for optimizing website content for users and search engines, including keyword placement and content optimization.
Knowledge of technical SEO, including understanding robots.txt files, sitemaps, and website speed optimization.
Strategies for link building, including internal and external link optimization.
Techniques for tracking and analyzing website performance, including the use of Google Analytics.
Understanding current SEO best practices, including mobile and voice search optimization.
Understanding of the impact of local search, social media, and other factors on SEO.
Frequently Asked Questions
Learning Objectives
For very short time you will get a smart job
Every company needs content writing
Material Includes
Lectures
Study Material
Live Project
Requirements
No prerequisite, but candidates should be able to read basic english.
Target Audience
Bloggers
Content Marketers
Social Media Marketers
Influencers
Youtubers
Students
Businessmen
Professional
Introduction of Content Writing
How to use keywords on Content
How to create Technical Contents
Your Instructors