Digital Marketing Courses in Rawalpindi
March 23, 2023
2023-04-24 22:30
Digital Marketing Courses in Rawalpindi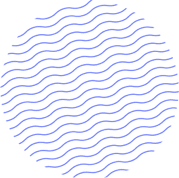 Are you interested in learning new Skills? Are you looking to start your Freelaning Career Online? If yes, then you should join our Free Orientation Training Session for Full Stack Digital Marketing Courses in Rawalpindi, Islamabad.
Our Digital Marketing Training Programs are Best in Pakistan.
In this comprehensive training program, we cover all major aspects of online marketing including Creative Content Writing, Search Engine Optimization Course (SEO Course), Link Building, Blogging, Guest Posting, Outreach Content Practices, Social Media Marketing, Digital Advertising, Search Engine Marketing (SEM), PPC Advertising and Affiliate Marketing.
With a focus on both theory and practical skills, You'll get hands-on experience creating digital marketing campaigns.
You'll learn from industry experts and real-world case studies to apply what you've learned to your business. Whether you're looking to build your digital marketing career or improve your company's online presence, this course will give you the skills and knowledge you need to succeeed.
Xio offers you an opportunity to get best digital marketing course in Rawalpindi, Islamabad.
Our courses are the best in the region and will help you learn about digital marketing knowledge and skills. 
With our help, you can create successful business campaigns that deliver results. Why not get started now? Sign up, and join our FREE Trial Classes Today.
The digital marketing course in Islamabad and Rawalpindi is an essential step to equip students with the necessary skills and knowledge to succeed in a highly competitive industry. In this 12-week course, participants will learn how to create and deploy effective digital marketing strategies and execute them.
Digital Media Marketing Training at Xio - A Great Learning Experience
With our comprehensive Digital Marketing Courses, you'll certainly acquire perfect knowledge and techniques to start your career in Digital Marketing Industry.
Xio IT Trainings offers various basic digital marketing courses that cover the fundamentals of digital marketing and advance Guru Techniques to excel the skillset.
This course is perfect for beginners who want to learn about digital marketing and how to use it to promote businesses online.
Digital Marketing is perfect skill for Freelancing. You can become a successful Freelancer after learning these digital skills.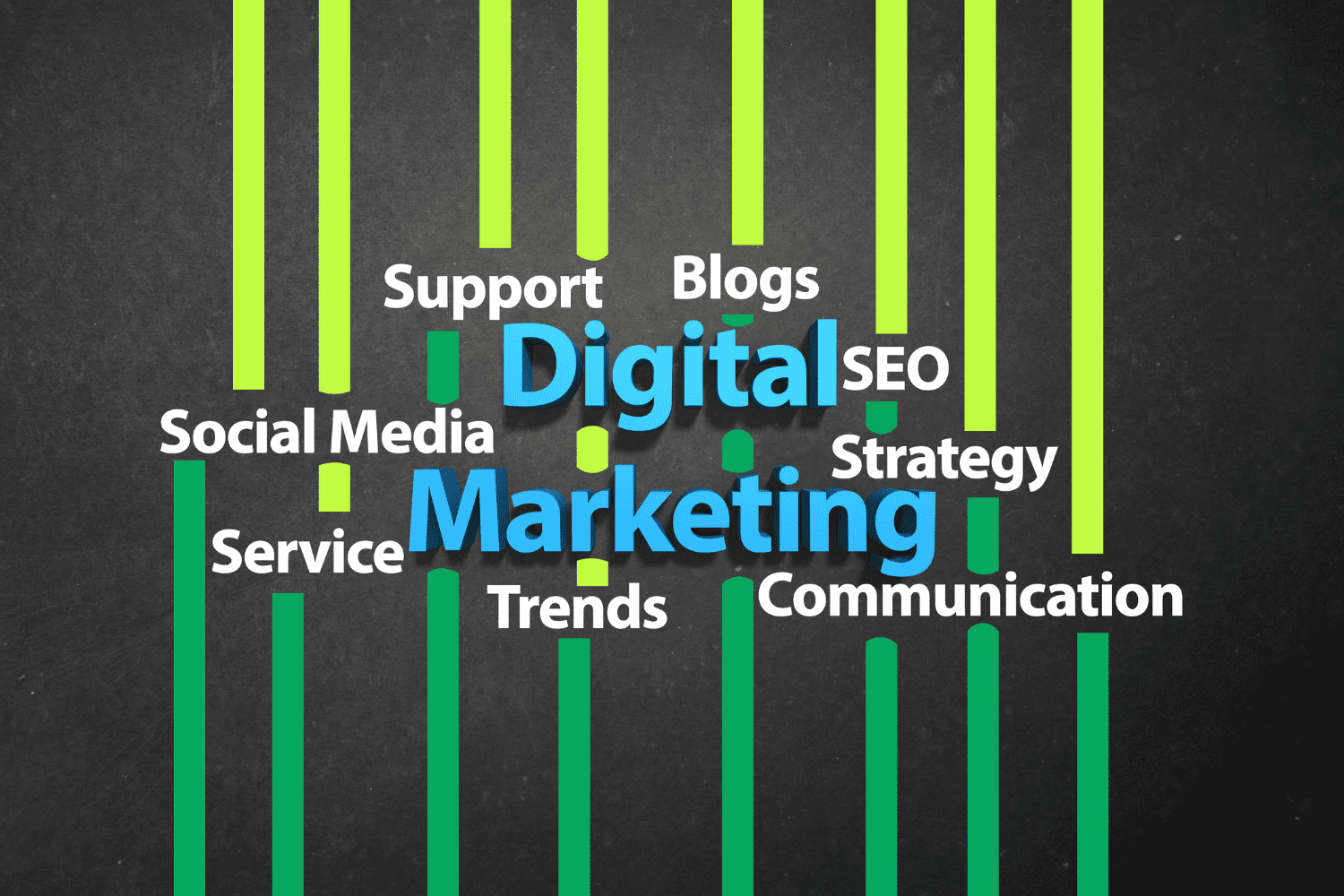 Overview of Digital Marketing Courses in Islamabad and Rawalpindi
What is Digital Marketing?
Digital marketing is the process of using digital technologies to create, manage and deliver marketing communication. It encompasses various activities such as creating, distributing, measuring, and optimizing content; building or maintaining a website or blog; conducting search engine optimization (SEO) campaigns; developing social media platforms; and managing email campaigns. 
Digital marketing is an increasingly important part of business strategy, allowing businesses to reach new customers and generate leads more efficiently. In addition, it can help brands build loyalty among existing customers and improve their brand awareness. However, effective digital marketing requires a comprehensive understanding of technology and the target audience.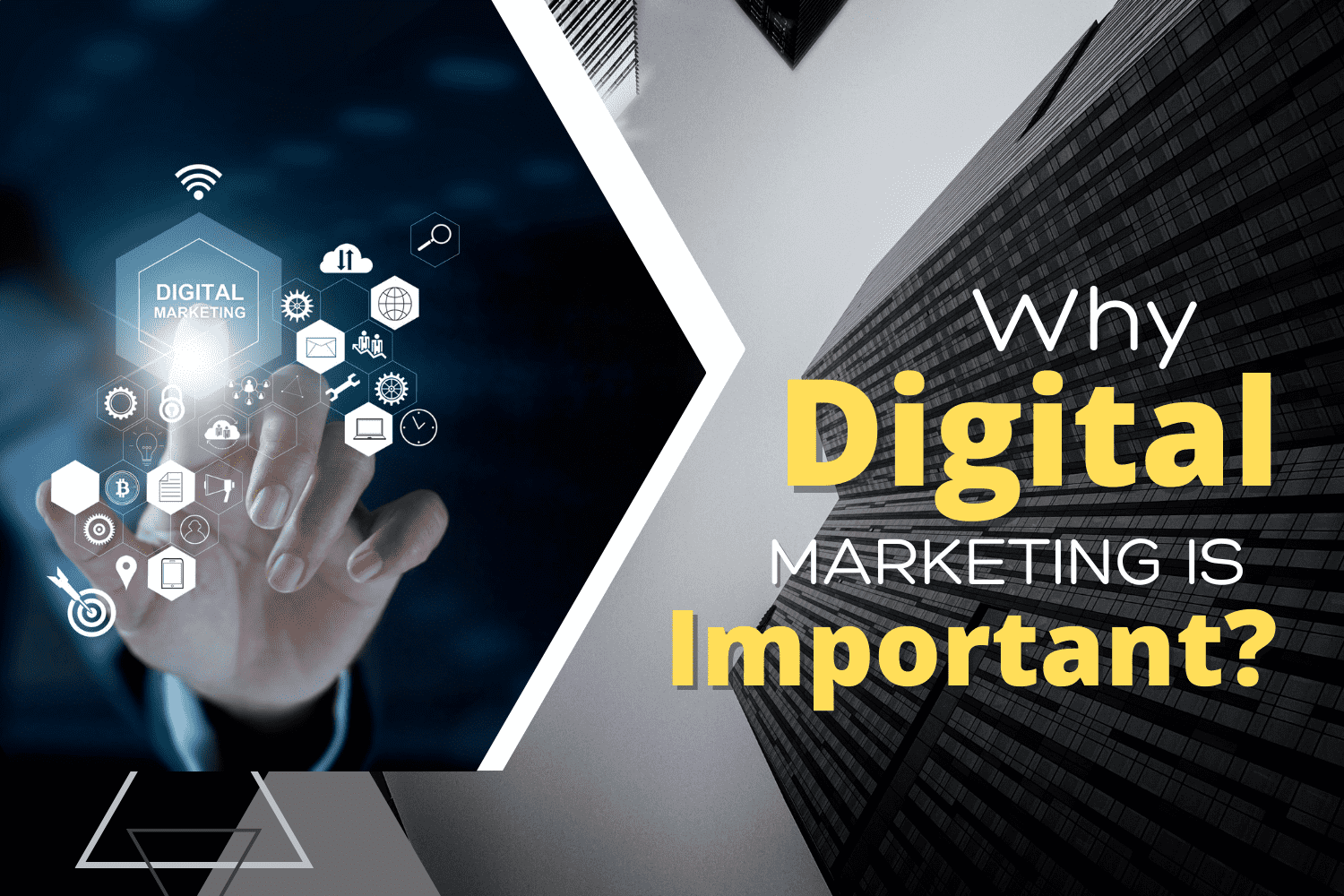 Why Digital Marketing Is Important?
Digital marketing has come to play an increasingly important role in the way businesses operate. The reason is simple: due to the ever-growing population, more and more people are using digital devices to access information and conduct transactions. A staggering 82% of online shoppers are now done so through a digital device, such as a computer or smartphone. It means that businesses that can harness digital marketing strategies and make them available to their customers via digital channels will be highly advantageous.
Another reason digital marketing is effective is that it lets businesses quickly reach a massive assortment of consumers.
Because so many people use digital devices to shop, connect with friends and family, and learn about new products. Businesses that effectively market themselves online can easily tap into a large audience
Digital Marketing and Population
In today's age the population is increasing day by day and in the same way more than half of the world is using the internet. here are the following number of the users in the world of the internet and social media platforms.
Total Population of World
Active Users On Social Media
So that's why digital marketing is essential for branding and promoting in the world.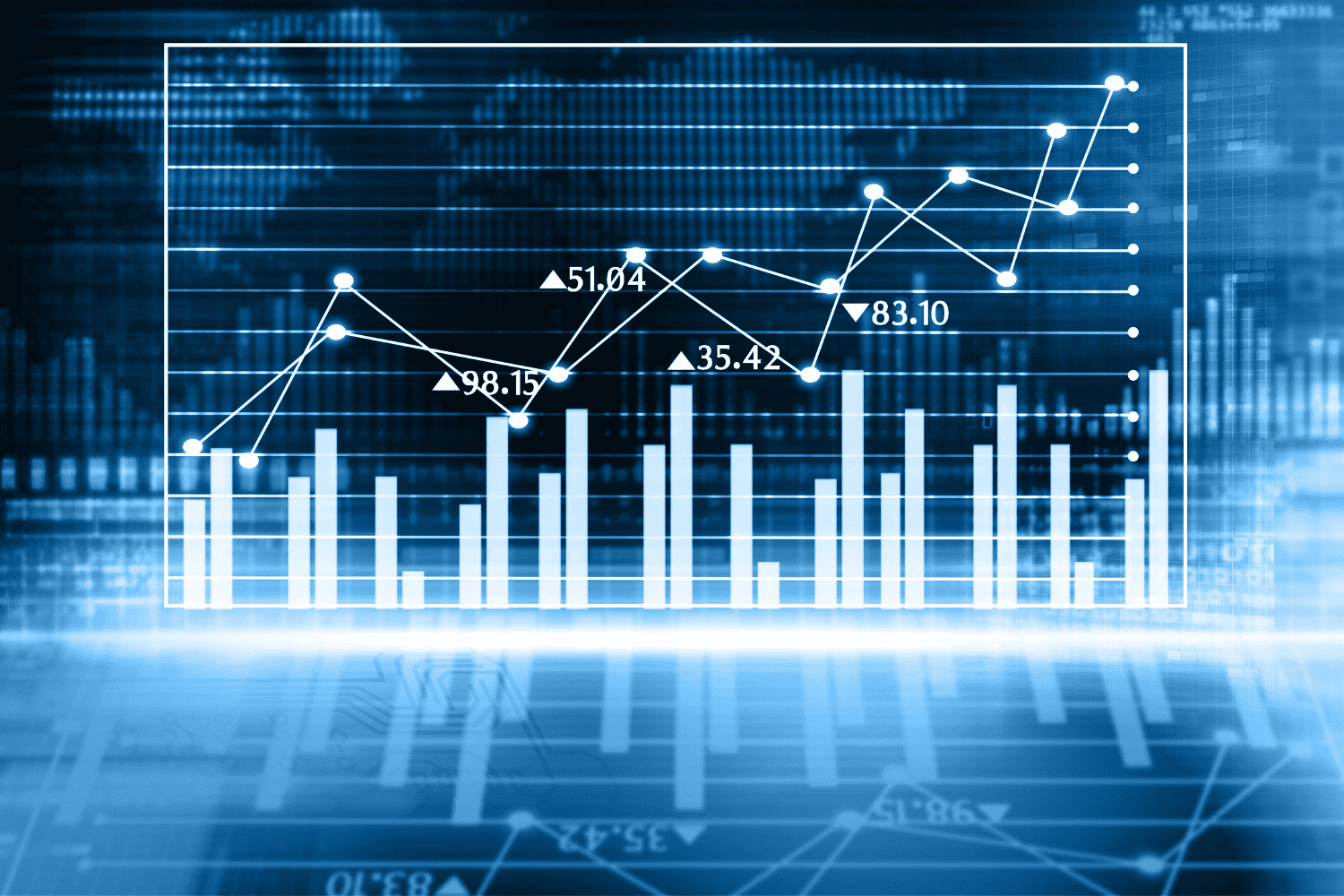 A brief overview of a digital marketing course
There are several benefits of taking a digital marketing course, including the following:
Xio IT's digital marketing course provides the benefits of gaining valuable skills in digital marketing channels, career advancement opportunities, staying up-to-date with industry trends, and improving business success through effective digital marketing campaigns.
The Digital Skills we cover in major Digital Marketing courses
Our Full Stack Digital Marketing Training Program covers wide range of Digital Skills, essential for a successful career in online advertising industry. These skills include SEO content writing, search engine optimization (SEO), SEO Link building, social media marketing, content marketing, web analytics, pay-per-click (PPC) advertising, and more. Through this course, students gain practical knowledge and hands-on experience using tools and techniques to build and implement effective digital marketing strategy.
Explore Our Course Categories
What You Will Learn in Full Stack Digital Marketing Course?
Our Digital Media Marketing Program is a Full Stack Training Course. Full Stack means, this course has all essentials online marketing skills. You will learn the following Digital Skills in our Digital Media Marketing Training Programs in Rawalpindi, Islamabad.
Search Engine Optimization (SEO)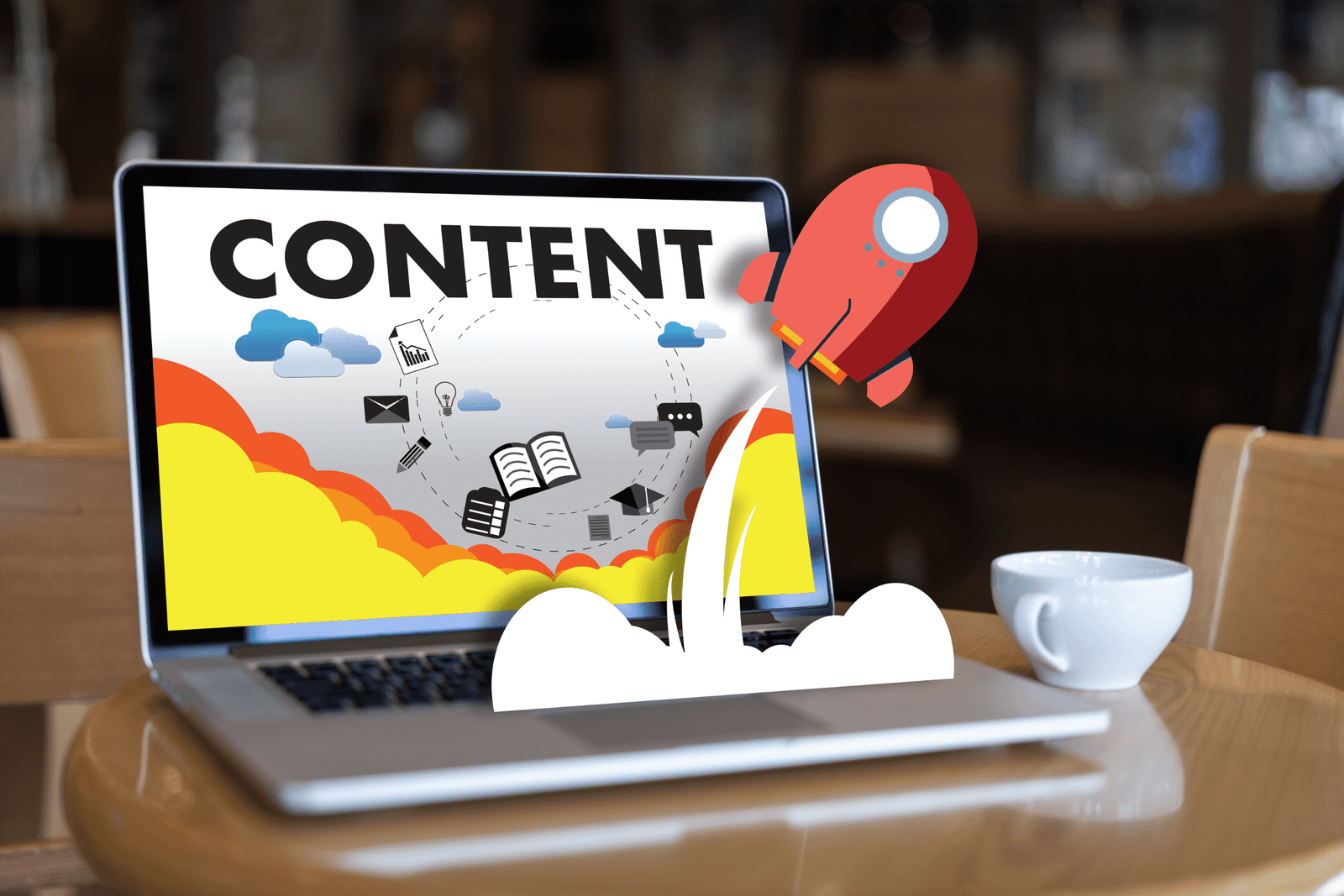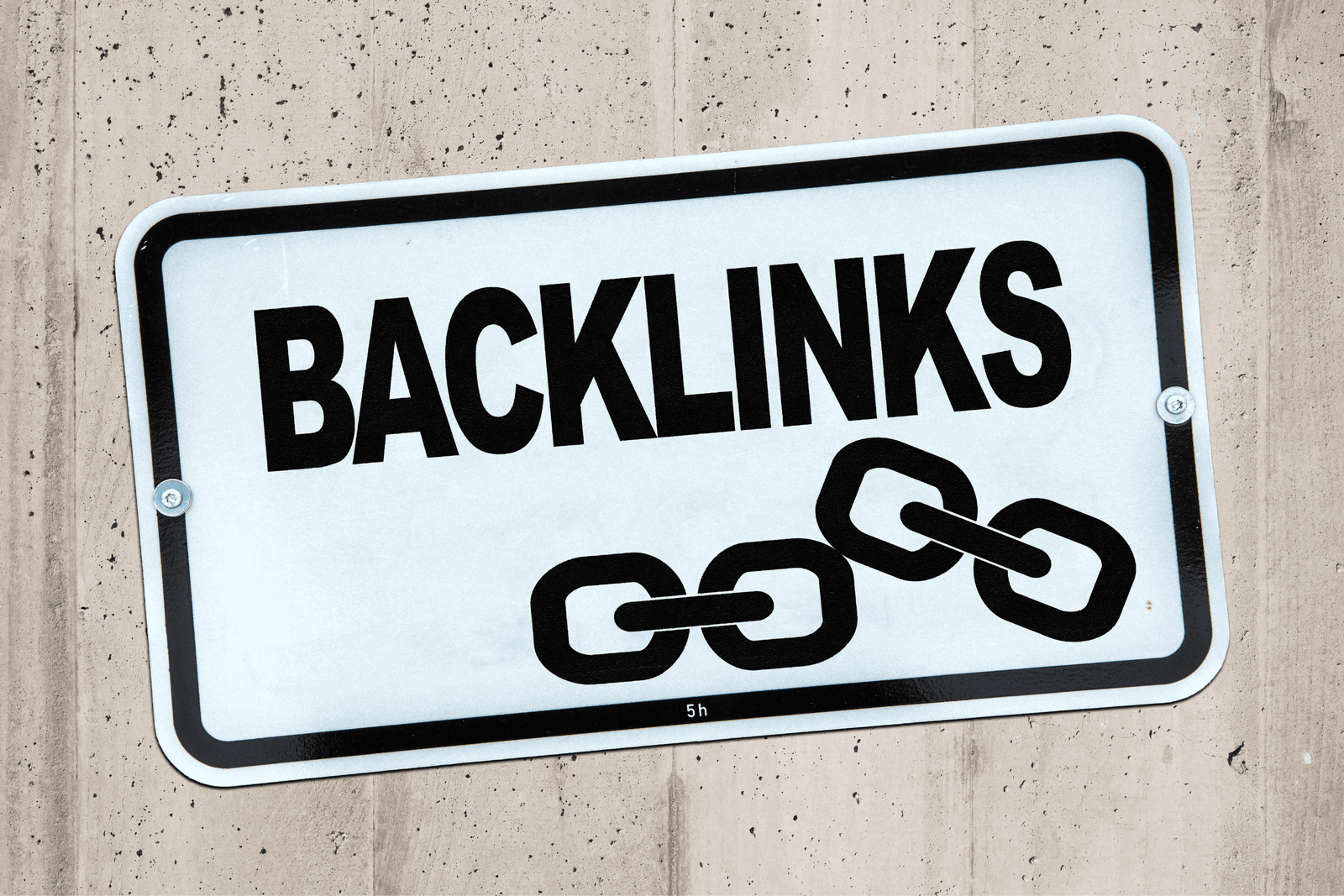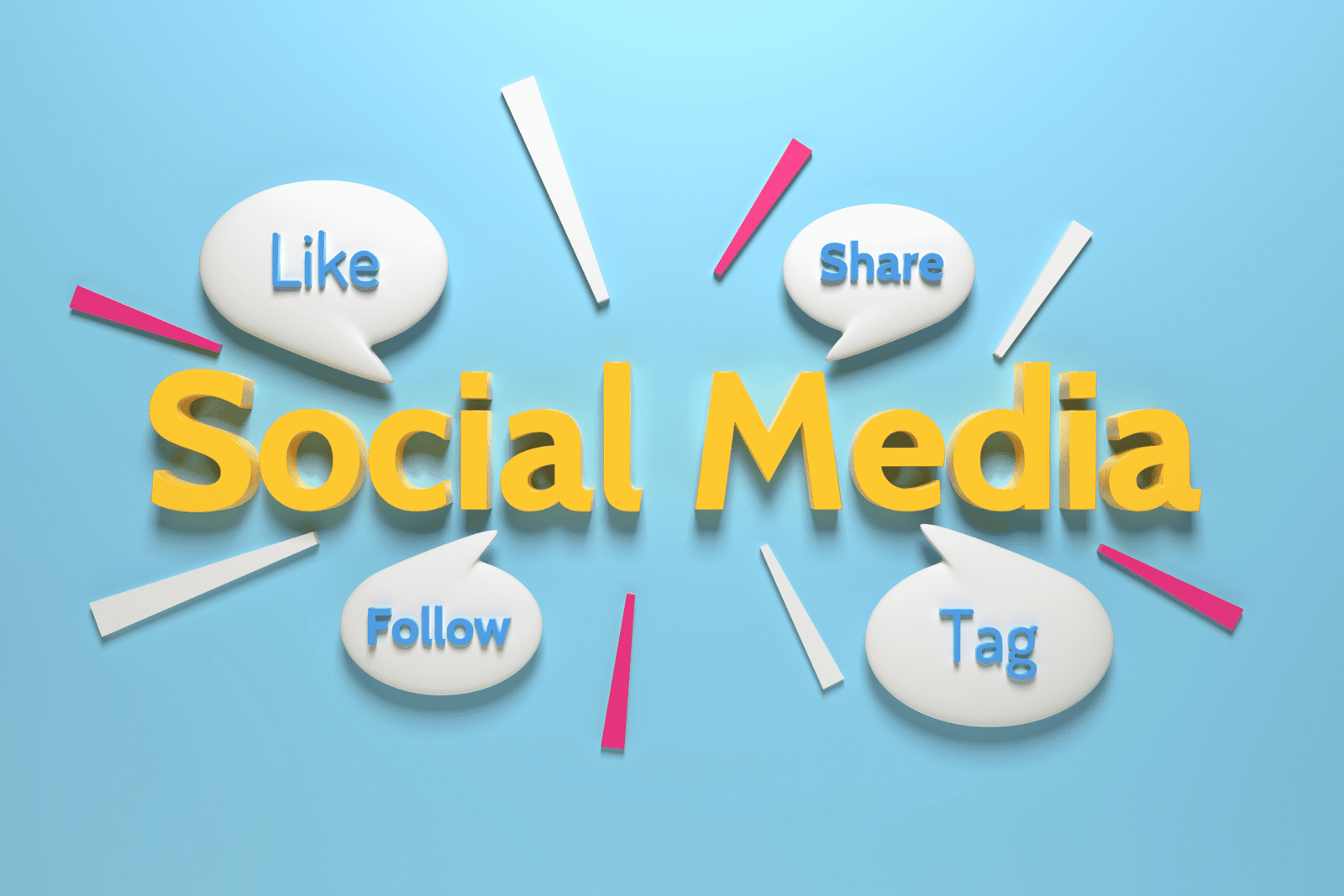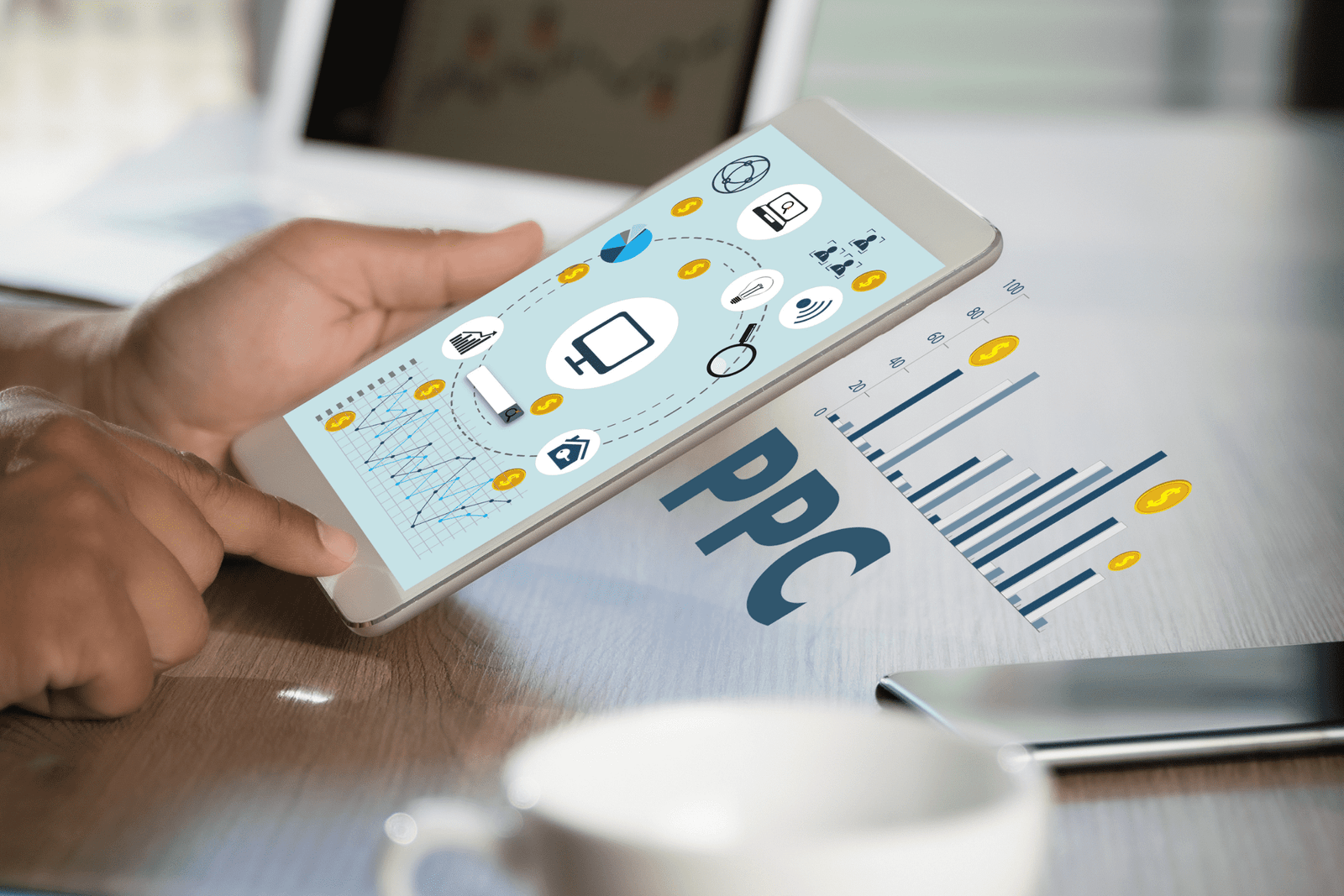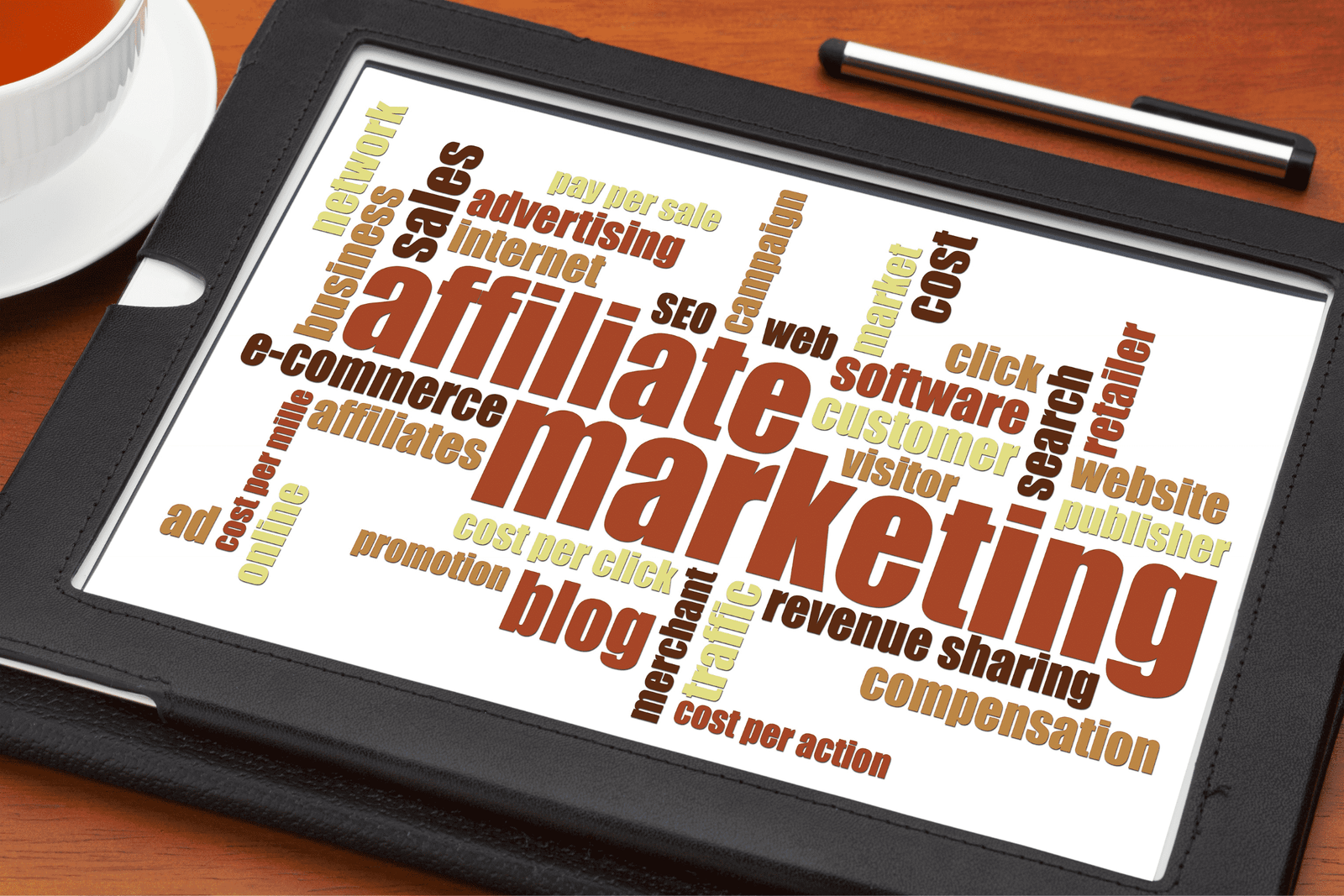 SEO Content Writing:
Content writing is the process of creating, editing, and publishing web content. It includes everything from developing a website's initial content to managing it. The publication process to creating engaging, keyword-rich copy that will help drive traffic to your site.
A module of content writing course
The module of the content writing course provides students with fundamental knowledge and skills in writing engaging, informative, and valuable online content. 
The course is designed to equip students with the know-how to produce high-quality, keyword-rich blog posts, articles, and web pages.

It would help if you started by concentrating on understanding your target and the kinds of content that will appeal to them.

You'll learn how to carry out keyword research to ensure that your content is optimized for search engines. And how to use social media to promote your articles and engage with your readers.

You'll learn how to use different writing styles to suit other purposes and how to edit and proofread your work to make sure it's error-free.
By the end of the course, you'll have all the skills you need to start writing compelling, engaging, and keyword-optimized content for the web.
Introduction to SEO content writing and its importance in digital marketing

Understanding search engines, keywords, and how they work

Techniques for conducting keyword research and analysis

Creating compelling content that resonates with both search engines and readers

Strategies for optimizing on-page elements, including title tags, meta descriptions, and header tags

Best practices for optimizing content for featured snippets and rich results

Techniques for building high-quality backlinks and improving domain authority

Measuring the effectiveness of content through web analytics and other tools

Developing a content strategy that aligns with business goals and objectives

Staying up-to-date with the latest trends and changes in search engine algorithms and SEO best practices.
Here are some highlights of a course on SEO content writing in digital marketing:
What you'll learn
For very short time you will get a smart job
Every company needs content writing
Search Engine Optimization (SEO):
Search engine optimization (SEO) raises a website's position in search engine results pages (SERPs). It has been said that SEO is "the process of modifying a website's on-page factors.
Improve its ranking in search results, such as titles, metatags, anchor text, and other nearby content." Effective SEO often results in increased web traffic and better ROI for businesses.
A module of the SEO course
You will cover the following steps in our SEO course.
understanding the basics of SEO

keyword research

competitor analysis

on-page optimization

(SERPs) feature
Here are some potential highlights of a certified SEO expert course in digital marketing:
What you'll learn
Introduction to SEO (Search Engine Optimization)
What is SERP?
Introduction to Search Algorithms
Crawler Search
Indexing Techniques
Vertical Search
Meta Search
Directory Search
Mastering Google Ranking Algorithm
Importance of Keywords
Keyword Analysis Tools
Keyword Types – Primary/Secondary/Local/Longtail Keywords
What is Stuffing, Segregation & Placement
Google Keyword Planner Tool
Understanding search engines:


The course may cover how search engines work, what factors they consider in ranking websites, and how to optimize websites for search engines.

Keyword research:
Keyword research and finding the right keywords to target for a given website or page.
On-page optimization:
On-page optimization refers to the changes made directly to a website to improve its search engine ranking.
Off-page optimization:
Off-page optimization refers to the actions taken outside of a website to improve its search engine ranking, such as link building and social media marketing. 
Technical SEO:
Technical SEO involves optimizing a website's infrastructure and coding to improve its search engine ranking.
Keeping up with changes:
Search engine algorithms are constantly changing, so an SEO expert needs to stay updated with the latest trends and best practices.
Here are some potential highlights of an "Advanced SEO Course Online"
Advanced keyword research:
This course may cover more advanced methods for finding profitable and low-competition keywords to target, such as long-tail keywords and semantic search terms.
Content optimization:
In addition to covering the basics of on-page optimization, an advanced SEO course may go into greater detail on how to optimize content for search engines, such as using structured data and implementing schema markup.
Local SEO:
For businesses that operate in a specific geographic area, local SEO can be crucial. Looking for best practices for optimizing a website for local search and getting listed in local directories.
E-commerce SEO:
For online stores, e-commerce SEO is a critical part of driving traffic and sales. We cover in the course of Advanced SEO, how to optimize product pages, create effective product descriptions, and use data to make informed decisions.
Measuring and reporting on ROI:
This course may cover how to use tools such as Google Analytics and Google Search Console to track metrics and report on the success of SEO efforts.
Link Building:
Link building is increasing one's exposure and authority in the search engine results pages, and link building is the practice of acquiring links from other websites (SERPs). It is gaining links to your website from other websites that you find helpful or interesting. The most effective way to do this is by developing relationships with credible sources who can provide links to your website.
A module of the link-building course
You will cover the following aspects of the link-building course.
Defining and Measuring Link Building 

In this module, we will define link building and explore the various methods used to measure its success.

We will look at the importance of link building in SEO and discuss how to go about achieving it.

We will also consider why link-building is essential for organic traffic generation. And how you can use link-building techniques to improve your website's ranking in search engines.
Here are some potential highlights of a "Certified SEO Link Building Expert" course:
What you'll learn
The reason why we should build links
Backlink profile assessment
Improving backlink profile
Setting the right campaign objectives
Proving the value of link building
Types of content that ensure better backlinks
Auditing the website for content weightage for posting
Identifying the gaps in website data
Finding the best prospects for link-building campaigns
Managing the contacts and preparing complete lists for outreach
Planning a solid outreach strategy
Outreach principals to enhance our brand's position with content partners
Tracking and measuring to show the impact of our backlinking work
Continuously focusing on improving our link building approach
Free and paid tools we can use to track and measure the success of our campaigns
Leveraging our brand awareness to earn backlinks
Setting alerts that help us to get backlinks continuously
Strategy to reach out to the most relevant websites
Contextual links and their importance for best SEO performance
Finding the best prospects to achieve contextual links
Engaging content contributors for publications
Achieving the best guest posting opportunities
An easy way to successfully upcycle the contents
Building new links through directory submissions
Introduction to listicles – a great opportunity
Fundamentals of link building:
In this course, we discuss why links are relevant for SEO, the different types of links, and how search engines use links to determine a website's authority.
Advanced link-building tactics:
An expert-level course will get into more detail about advanced link-building tactics, such as broken link-building, skyscraper technique, and influencer outreach.
Measuring the quality of links:
A link's quality must be measured to focus marketing efforts on the most valuable links. To evaluate the quality of links, we use Ahrefs, Moz, and Majestic.
Analyzing link profiles:
Understanding a website's existing link profile is key to developing a successful link-building strategy. Identifying helpful links and removing or replacing those that aren't will be helpful.
Navigating penalties and algorithm updates:
Link building can be a risky business, as penalties and algorithm updates can quickly undo any progress made.
Integration with content marketing:
Link building is not a standalone tactic, and an expert-level course may cover how to integrate link building with content marketing and other SEO efforts to create a comprehensive strategy.
Understanding the audit process:
This course may cover conducting a comprehensive SEO audit, including identifying key areas to review, setting benchmarks, and developing an implementation plan.
Technical SEO audit:
A technical SEO audit involves reviewing a website's technical infrastructure and identifying areas for improvement. And review website structure, speed, mobile-friendliness, and crawl ability.
On-page SEO audit:
An on-page SEO audit involves reviewing a website's content and identifying opportunities for optimization. We Discuss to reviewing title tags, meta descriptions, header tags, and content quality.
Off-page SEO audit:
An off-page SEO audit involves reviewing a website's backlink profile and identifying opportunities for improvement. Audit existing links, identify toxic backlinks, and develop a link-building plan.
Local SEO audit:
A local SEO audit can be crucial for businesses that rely on local searches. We cover Google My Business listings, local directories, and customer reviews.
Reporting and implementation:
Once an audit is complete, it's important to develop a plan for implementation and track progress over time.
Here are some potential highlights of a "Certified SEO Audit Expert" course:
What you'll learn
Understanding of the importance of SEO in digital marketing.
Techniques for conducting comprehensive website audits to identify SEO issues.
Best on-page optimization practices include keyword research, content optimization, and meta-tag creation.
Techniques for improving website structure and navigation, including website architecture and URL structure.
Strategies for optimizing website content for users and search engines, including keyword placement and content optimization.
Knowledge of technical SEO, including understanding robots.txt files, sitemaps, and website speed optimization.
Strategies for link building, including internal and external link optimization.
Techniques for tracking and analyzing website performance, including the use of Google Analytics.
Understanding current SEO best practices, including mobile and voice search optimization.
Understanding of the impact of local search, social media, and other factors on SEO.
Social Media Marketing (SMM):
Utilizing social media platforms to plan, coordinate, and track the success of marketing initiatives is known as social media marketing. It involves creating or managing a social media account, developing and executing a digital marketing strategy, monitoring and measuring results, and making necessary changes based on feedback.
A module of the Social Media Marketing course
The social media marketing training module is intended to assist students in becoming familiar with the fundamentals of utilizing social media platforms to connect with clients.
The course provides a comprehensive overview of the different social media platforms, including
1. Facebook
2. Twitter
3. LinkedIn
4. Instagram
5. TikTok
In Certified Social Media Marketing courses cover a variety of topics. Highlights of such a course are:
Social media marketing fundamentals:
This may cover the basics of social media marketing, such as identifying the target audience, creating campaigns, tracking metrics, and optimizing social media channels.

Content creation and curation:
Develop strategies for creating and curating audience-relevant and engaging content.

Social media platforms:
Strategies for using Facebook, Twitter, Instagram, LinkedIn, and YouTube, and the major social media platforms.

Paid advertising:
This may cover paid advertising on social media platforms, including ad targeting, ad formats, bidding strategies, and ad performance tracking.

Social media analytics:
This may cover tools and techniques for measuring the effectiveness of your social media campaigns, such as tracking engagement, reach, and conversions.

Social media strategy:
This development may include developing an effective marketing strategy that aligns with your business goals and objectives.
Pay Per Click (PPC):
PPC is a popular advertising method in which a company pays a website owner or operator for every visitor who clicks on an ad impression. PPC can be very effective in getting people to your website. Still, setting up and managing can also be expensive and time-consuming.
A module of the Pay Per Click (PPC) course
A Pay Per Click Course module aims to give students

1. The know-how and abilities required to run pay-per-click marketing campaigns successfully.
2. Students will learn how to identify customer needs.
3. Create compelling ads
4. Tracking results.
The program is comprehensive and highly customized to meet the needs of each student.
Introduction to PPC advertising:

 
Find out how to measure PPC success, the basics of PPC advertising, and how to create PPC ads.

Keyword research and Ad copywriting:

 
Discover how to write compelling ad copy that engages your target audience and finds the right keywords for your ads.

Campaign setup and management:

 
The setting up and management of PPC advertising campaigns on platforms like Google Ads and Bing Ads, as well as bidding strategies, scheduling, and targeting options, will be covered.

Analytics and conversion tracking:

 
Track your conversions and measure PPC campaign effectiveness with analytics tools.

Advanced topics in PPC advertising:

 
Discover advanced strategies for optimizing campaigns, like remarketing and display advertising.

Case studies and practical applications:

 
Learn how to make data-driven decisions to optimize campaigns and apply your knowledge to real-world scenarios.
Digital Marketing Learning Strategy
If you're looking to start a career in digital marketing, it's important to have a solid learning strategy in place. One great option is to enroll in a full-stack digital marketing course covering all aspects of the field, including SEO, PPC, social media, email marketing, and more.
By completing these courses, you'll learn digital marketing secrets and how to create effective digital marketing campaigns that drive results.
As a beginner, the basic digital marketing course may be better for you—research different digital marketing course details before choosing one that suits your needs and learning style. Investing in your digital marketing education will set you up for success in this exciting and ever-evolving industry.
Importance of having a well-defined digital marketing learning roadmap
A learning roadmap is crucial when it comes to digital skills. Digital media marketing has a wide spectrum of multi-dimensional skills. It includes targeting the right skills, techniques, and methodologies to reach more audiences, creating engaging content, and measuring better results.
You're missing some serious career benefits if you are still not on the digital marketing learning roadmap! But fear not because our Full Stack Digital Marketing Course can help you catch up and stay ahead of the game.
Having a well-defined roadmap for digital marketing learning is important because, without clear learning objectives, nobody can master any skills. 
You need to know how to target the right audience, create engaging content, and measure results effectively. That's where a full-stack digital marketing course comes in handy! It's like having a map to guide you through the rest of the whole process.
You'll learn everything you need to know, from digital marketing essentials to the latest techniques and strategies. So, take your time, enroll in a full-stack digital marketing course today, and quickly become a digital marketing pro!
Tools and resources for digital marketing
Digital Marketing tools:
Digital marketing tools are software, applications, and platforms to assist businesses and marketers in performing, tracking, and examining their digital marketing campaigns.
The commonly used digital marketing tools are:
Content Writing Tools and Strategies:
Content creation tools are used to create and edit content. ChatGPT, Frase, Ubber suggest, Semrush, Adobe creative cloud, Canva, and Grammarly.
SEO Tools:
Search engine optimization (SEO) is for optimizing website search engines, tracking keyword ranking, analyzations of website traffic. An example includes Ahrefs, SEMrush, and Moz.
Social Media Management Tools:
Social media management tools helps businesses to manage accounts, post, and analyze performance. Examples are Sprout Social, Buffer and Hootsuite, etc.
Email Marketing Tools:
Email marketing tools of this category help create, send, and track email complaints. A few of them are contract contact, Mailchimp, and Aweber.
Analytic Tools:
To check website traffic, user behaviors, and conversation rates. Google Analytics, Kissmetrics, and Mixpanel are the tools to use.
Pay-per-click (PPC) advertising:
Pay-per-click (PPC) advertising is for managing platforms' paid advertising campaigns such as Google Ads, Facebook Ads Manager, and Twitter Ads.
CRM Application:
Customer relationship management (CRM) tool is used for customer interactions, tracking leads, sales, and customer retention. Tools are Salesforce, Zoho CRM, and HubSpot
Besides, these tools may also have in the market for business support. Remember, one tool doesn't fulfill the desired intention. You have to use multiple tools to run your business properly.
Digital marketing can be a complex and ever-evolving field. Still, fortunately, there are a wealth of tools and resources available to help businesses understand and succeed in the digital marketing landscape.
With its ability to offer valuable insights into website traffic, user behavior, and other metrics, Google Analytics is a robust analytics platform. SEMrush is another useful tool to help businesses conduct keyword research, track search rankings, and analyze competitor data. 
By enabling the management of multiple social media accounts and the scheduling of posts, Hootsuite is a well-liked tool for social media management. These tools can help you make the most of your digital marketing efforts. 
Be sure to research digital marketing course details to ensure that the program you choose covers the tools and resources that are most relevant to your business and industry.
Revolutionize Your Marketing Strategy with Cutting-Edge Digital Marketing Training in Pakistan

Digital marketing is now the bread and butter of today's livelihood. Pakistan cannot afford to ignore it; therefore, it is imperative to modernize our business strategies, as Pakistan is no exception.
Without compromising, we are to go to deploy research and development and prepare their youth to learn with professional terms with serious ground. Youth are the focal organ of the country's business; therefore, they have to come forward and earn digital marketing and other online earning sources to improve their quality of life and the economy of Pakistan.
The mindful and vigilant youth can access full-stack digital marketing and basic digital courses. Whatever you earn, you will steward what you deserve at that level.
Digital marketing has become crucial to modern business strategies, and Pakistan is no exception. For people looking to enhance their skills in digital marketing, various courses are available, including full-stack digital marketing courses and basic digital marketing courses. These courses offer detailed insights into the benefits of digital marketing, such as cost-effectiveness, global reach, and better customer engagement. 
Digital Marketing course covers a range of subjects that include:
– Content marketing

– Search engine optimization-SEO

– Social media marketing

– Email marketing
In fact, while learning these skills, you can manage and develop effective digital marketing campaigns to drive traffic, increase sales, and build brand awareness. If you want to keep up with the ever-evolving world of digital marketing and take your career to the next level, investing in digital marketing training in Pakistan is an excellent choice.
Digital marketing training in Pakistan: an overview
Overview of the current state of digital marketing Training in Pakistan, including the level of adoption by businesses and the availability of skilled professionals
It has been observed that Pakistan has had a significant increase in digital marketing training in recent years as people and businesses recognize the benefits of digital marketing for their growth and success.
Due to the increasing need for qualified experts in this area, there is a rising demand for individuals with expertise in full-stack digital marketing. This type offers in-depth instruction on various digital marketing areas, which has already been elaborated on earlier.
Prospects of digital marketing training in Pakistan, such as the growing e-commerce industry, increasing internet penetration, and changing consumer behavior
In Pakistan, the popularity of e-commerce and the increase in internet penetration have led to rapid growth in digital marketing. As consumer behavior evolves, businesses are recognizing the benefits of digital marketing. They are keen to train their employees in this field. A full-stack digital marketing course is a comprehensive program that covers everything from basic digital marketing course details to advanced levels.
This revolutionized field has changed the mind and thoughts of the people; individuals are moving from the traditional to the digital field of work. There has been a drastic shift among people who rapidly change their way of earning since Covid-19. And those who complete digital marketing courses acquire the essential skills and knowledge were now able to create successful digital marketing strategies, even if they are assisting businesses in reaching their target audience and accomplishing their objectives.
Overall, the prospects of digital marketing training in Pakistan are promising, with more and more businesses investing in this area to stay ahead in the competitive market.
Pros and cons of pursuing a career in digital marketing in Pakistan
Pursuing a career in digital marketing in Pakistan has its pros and cons. On the one hand, digital marketing has numerous pros, such as;
Grounding demand

High earning potential

Flexible work options

the ability to target a specific audience, 

track and measure results, and 

reach a global audience. 

Opportunity to be creative

Learning opportunities
However, some cons are also included. For instance;
Digital marketing can be highly competitive

Requires much hard work and dedication to succeed. 

Evolving industry

Lacking formal education

Reliance on technology
Besides, individuals must keep well-informed of the latest trends and best practices as the digital marketing landscape evolves. Choosing a digital marketing career in Pakistan can be challenging and rewarding, depending on one's dedication and commitment to staying ahead in this rapidly evolving field.
Why choose XIO IT Trainings Center?
Our institute has a proven track record of providing high-quality, hands-on training in the latest digital marketing techniques, backed by experienced instructors who are experts in the field. We also offer flexible scheduling options to fit the needs of working professionals and students, making it easier for them to pursue their career goals.
"So, suppose you're looking for a reputable institution with a proven track record of delivering exceptional digital marketing training. In that case, XIO IT Training is the right choice. Choose our Full Stack Digital Marketing courses to take the first step towards building a successful and rewarding career in this exciting and rapidly-growing field."
Freelance Earning Platforms
Frequently Asked Questions
How to Register online for a digital marketing course
(Here are some steps for registration online)
Select Course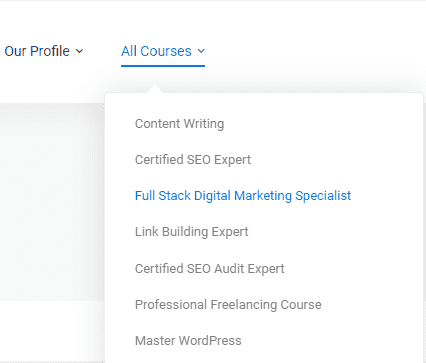 Open the website (Xio IT Trainings) and find the course, "Full Stack Digital Marketing" from the header menu of All Courses.
Add to Cart

Select "Digital Marketing Course" from the course page and click on Add To Cart button.
Checkout
After adding to the cart, check out the course for enrolling.
Fill Billing Details
Now fill in the billing details and choose the payment method.
Select Payment Method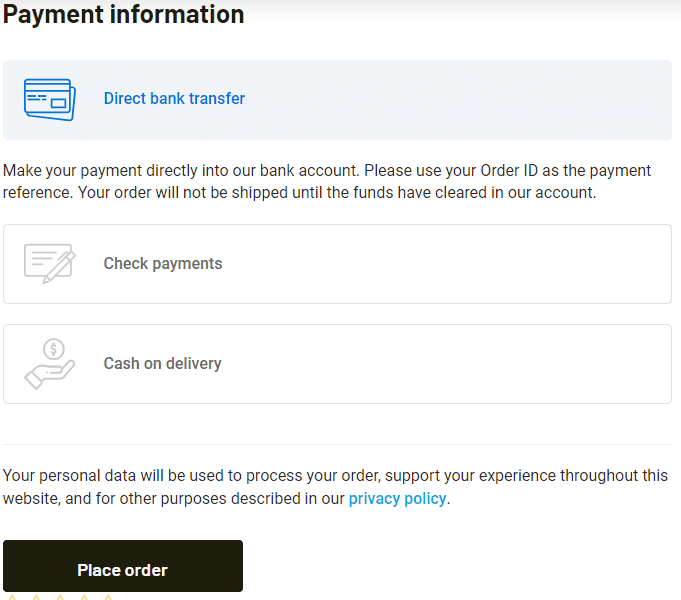 Select Payment Information and Place your order for registration. An email will receive in your mail, which you add to the billing details.