About This Course
Advanced SEO Course Online
Are you interested in learning about search engine optimization to help your website stand out? Need help getting started with SEO? Our SEO Course in Rawalpindi, Islamabad is the best fit for you. If you are eager to learn advance SEO, a great way to understand SEO thoroughly is to take an advanced SEO course online. Choosing the right course can help you learn SEO in-depth and see how it can benefit your business or website. SEO is a process that can be understood by anyone with little time and effort.
In the universe of SEO, things are changing instantly. What works today may not work tomorrow. Staying up-to-date on the latest SEO news and trends is essential. Our course contains an advanced SEO syllabus, enabling students to learn advanced SEO tactics and strategies. Which helps them develop advanced SEO techniques with their experience.
The goal of an advanced SEO course online is to help you understand the nuances of SEO and how to use it to your advantage. For example, your website's design and user experience (UX) are critical to your success. A well-designed website that is easy to navigate and provides a great user experience will rank higher in search engine results than a poorly designed website.
Your website's content must be well-written and relevant to your target audience. Suppose your content needs to be better written or pertinent to your audience. In that case, your website will probably rank well in search engines.
Overview of the Advance SEO course we offer
Don't miss out on this opportunity to learn from the best! Our SEO Training course at Rawalpindi will teach you everything based on SEO. You need to know about optimizing your website for search engines. You'll learn about keyword research, on-page optimization, link building, and more. Register today!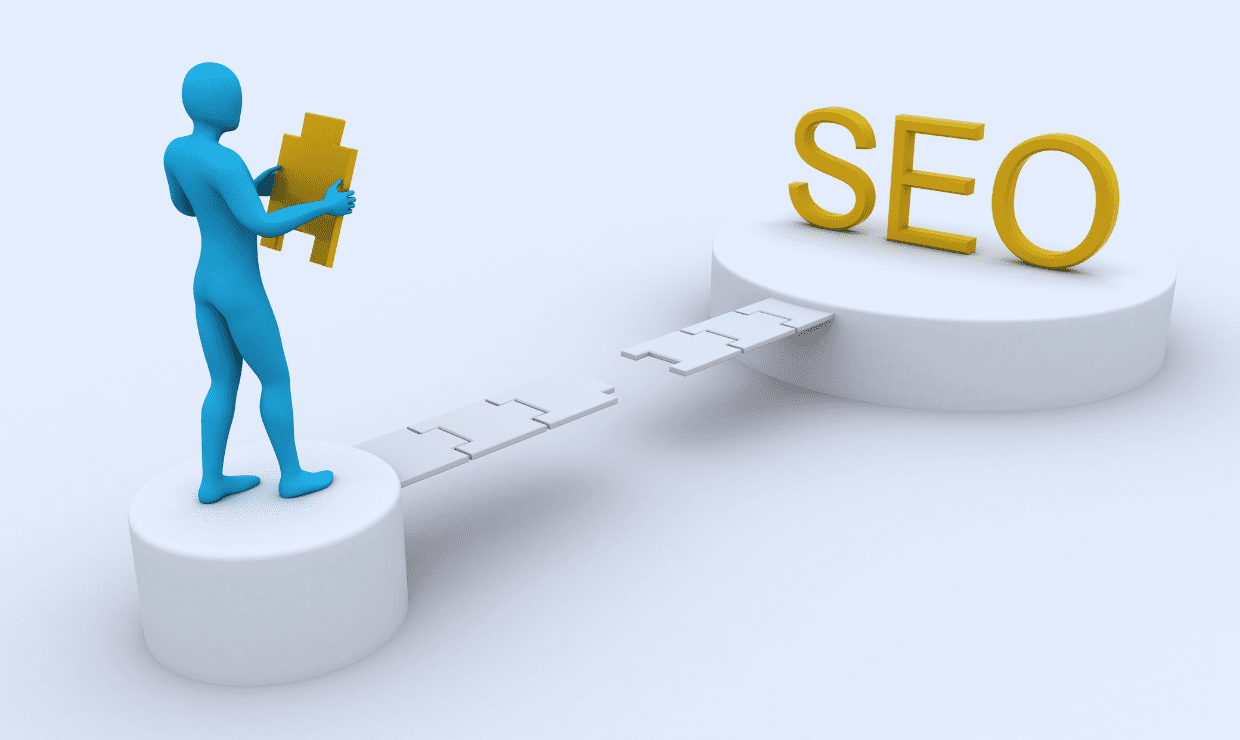 SEO is a short form for "Search engine optimization". It is a long-term marketing strategy employed to improve a website's visibility and organic search results in google. SEO aims to have your page rank high in the search engine result pages for certain queries or keywords relevant to your business.
SEO is not a one-time effort but a continuous process that should include in your overall marketing strategy. Many factors contribute to a good SEO campaign, including on-page optimization, off-page optimization, and technical SEO.
Suppose you want to learn more about SEO and optimizing your website. In that case, you can find several resources online, including SEO courses. These courses can teach you everything you need about SEO, from the basics to more advanced concepts.
Right Platform to learn advanced SEO techniques
Many students need to receive the right platform to learn this skill, according to XIO IT Training. Using our best IT platform, we have organized this course for students. So students can learn more about managing and building their own and clients' websites.
Additionally, you can benefit from the expertise of experienced instructor Shoaib Ahmed and ask questions and get feedback in real time. By taking our advanced SEO course online, you can gain valuable knowledge and skills required in today's SEO field.
Benefits
The benefits of taking an advanced SEO course online include:
Industry-specific knowledge
Comprehensive Coverage:
Expert Instruction:
Convenience and Flexibility:
Industry-specific knowledge
An advanced SEO course online will cover topics specific to your industry, helping you understand the nuances of ranking high in search engines for your particular business.
Comprehensive Coverage:
Expert Instruction:
Convenience and Flexibility:
Complete SEO Course for WordPress Websites
The SEO Training 2023, The Complete SEO Course for WordPress Websites is all about Google's search algorithms and SEO factors that search engines use to rank web pages. From keyword research to link building and from technical SEO to website speed optimization, this course covers all aspects of SEO 2022 and beyond.
This entire SEO course in Rawalpindi is based on a practical result-oriented approach. Learn to create a website from scratch during this course, and show you how to find the best SEO niche for a website/blog and then how to find the best low-competition and low-difficulty keywords for the same website/blog. You will learn the SEO techniques of the website in real-time and will rank that website on the 1st page of Google.
Advanced SEO Course Online Curriculum:
An advanced SEO course online includes:
Keyword research and analysis:
Techniques for finding and evaluating the best keywords to target for a website.
On-Page optimization:
Best practices for optimizing the content and structure of a website to improve its search engine visibility.
Off-Page optimization:
Off-page SEO aims to increase the number and quality of external links pointing to a website, which in turn signals to search engines that the site is valuable and relevant.
Technical SEO:
Techniques for improving a website's technical performance and making it more search engine-friendly.
Link Building: 
Techniques for acquiring links to a website from other sites, including content creation, outreach, and link earning.
Analytics and reporting:
Techniques for measuring the success of an SEO campaign and identifying areas for improvement.
Local SEO:
Strategies for improving a website's visibility in local search results.
International SEO:
Techniques for optimizing a website for multiple languages and regions.Advanced SEO Tools and Platforms: Analysis and usage of advanced SEO tools like Ahrefs, SEMrush, Majestic, Moz, etc
Advanced SEO tactics and stretegy:
Techniques for improving website visibility in the search engine results page (SERP), such as schema markup, featured snippets, and voice search optimization.
SEO for Google My Business:
 Optimizing the Google My Business listing for better visibility in the local search results.
SEO for Google Maps:
Optimizing Google My Business and website for better visibility in Google Maps.
The basics of search engine optimization
We teach our students from basics to advance levels in Online SEO Courses. In Rawalpindi, our students can develop their basics of SEO. Our Full Stack Digital Marketing Course in Rawalpindi includes all the essentials training modules for SEO and Online Marketing. The basics that we will go over in this course are as follows;
Keyword Research / Keyword Analysis
Domain Overview / Site audit
Difference Between Off-page, On-page, and Technical SEO
How to create links/backlinking
Indexification
Understanding SEO content goals
And many more u will get in our SEO course.
Why choose an advanced SEO course online in Xio?
XIO offers some of the unique facilities that you won't find in any other institute providing full SEO courses like;
We offer priority access to our Professional Trainers to help you with your problems.

All major subscriptions to SEO Tools are available for students.

Live projects have access to practical work to make you an expert.

The SEO full course fee is refundable if we cannot provide you with the proper skillset until the end of the training program.

If you want to do the job, we will help you find the right opportunity in our partner network or online.

Fast internet is available for efficient learning.

A mosque facility is also available for offering prayer.
Xio's online training programs include
Online training programs of Xio IT Training Programs are the best opportunity for students who want to make a mark in their professional lives and the digital world. Xio offers the best learning atmosphere for students.
You can join us for online training Courses via zoom or Google Meet. We provide a complete course outline and lecture schedule on our course webpage.

The online course duration is 6 Weeks, with 4 classes per week from Monday to Thursday. Morning and evening timings are available. Saturday & Sunday special classes are also available.

We provide trial classes for up to 3 days; you can then register for regular classes.
Xio also provides private training classes to its students. So they can learn and grow more.
Eligibility Requirements:
Anyone who wants to do Digital Marketing training and Online Business. Jobs related to SEO, SEO strategies, Marketing Strategies, Content writing, SEO writing, Creative writing, Web development, or anything can do this Course.
Earning Overview:
SEO experts in Pakistan can expect to earn a competitive salary, with experienced professionals typically earning approximately 5 to 10 lac per month. The exact amount depends on experience and the company. Still, it is possible to earn a comfortable living as an SEO expert in Pakistan.
SEO Tools Covered:
All tools are provided to you for training during the courses.
SEO (Ahref, Moz, Semrush, Spyfu, Ubber suggest, etc.)
PPC (GoogleAds, Google keyword planner, etc.)
Google Analytics, Google Search Console, Google Site Kit.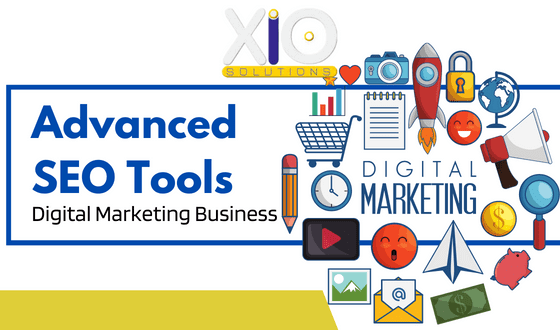 Course Certification:
We offer a comprehensive certificate of the Course to every individual at the end of the Course.
Additionally, a golden certificate is available to the student who receives the most marks on the final test based on his determination throughout the Course.
Frequently Ask Questions (FAQs)
Material Includes
SEO Tools
SEO Course Outline
SEO Syllabus
SEO Curriculum
Assignments
Video Lectures
Labs
Case Studies
Live Project
Requirements
You must be familiar with Search Engine Optimisation concepts and must have experience of onpage SEO.
Target Audience
Bloggers and Webmasters
Internet Marketers
Business Owners
Website Owners
Freelancers
Students
SEO Niche Selection & Keyword Research
Keyword selection is one of the most important factors in choosing the right keywords for your website.Poorly chosen keywords can make your website hard to find/convert visitors and hurt further growth.Many sites out there will try to sell you keywords and have you believe that they will make your rankings skyrocket. These services are a waste of time and money.