About This Course
Introduction to SEO full course!
Are you eager to learn the most profitable and in-demand skills globally that can get you the dream job?
Do you want to know, "What is SEO Course?".
Then joining our Certified SEO Expert Course is your best choice. Here you learn all the technicalities of Search Engine Optimization (SEO). We offer  Full SEO Course in Rawalpindi and Islamabad. We offer the Best SEO Training Course Outline.
Join our comprehensive Google SEO Course, and take your career to the next level!
We also provide Google SEO course Online in Pakistan.
In this Full Seo Course, we will teach you the fundamentals of SEO. And how to use it to improve the visibility of your website in search engine results pages (SERPs).
You will learn about on-page and off-page optimization, keyword research, technical SEO, and more.
By the end of this SEO course curriculum, you will have the knowledge and skills to improve the ranking of your website on search engines and drive more traffic to your site.
Our Best SEO Course is suitable for everyone, from students to web developers and businesses seeking to improve their digital presence.
Search engine optimization (SEO) is the process of improving the ranking of a website on search engines like Google.
By optimizing a website for search engines, businesses and individuals can increase the chances that their website will be found by users searching for relevant keywords.
Search Engine Optimization (SEO) Course Overview
Xio SEO Certification Course is our best pick for digital skills training programs. It is also available online as well as offline.
We teach students, bloggers, YouTubers, and business owners about search engine optimization and the techniques, they need to rank keywords on google SERP.
This Full SEO Course includes keyword research, competitor analysis, keyword planning, yoast on-page, Off page, technical, local, and all-in-one SEO, and SEO content writing.
You can learn the best methods for optimizing a website for search engines, increasing traffic to a website, and increasing website visibility, branding, and credibility.
As part of the course, we also cover other related topics, such as how Social Media Marketing works.
We also discuss how user experience plays a role in SEO, and how current trends and developments impact SEO outcomes.
Through SEO Certification Courses, students can gain the knowledge and skills necessary to succeed in search engine rankings.
Upon completion of our SEO course, you will be able to grab a reasonable job opportunity. Appointments require an interview and may include a practical test. If you qualify, you can start working as an employee.
SEO stands for Search Engine Optimization, and it is the art of increasing the visibility of a website within the results of search engines like Google, Yahoo, and Bing. 
In this digital era, where the internet has become the hub of information, ranking your website on the first page of search engine results is very important. It has made SEO an essential part of online marketing strategy that ensures business presence on the web.
SEO is the most demanded freelancing digital skill on the internet. It is a very technical profession and offers great career opportunities in Rawalpindi, Islamabad, Pakistan and worldwide.
Every online business requires the services of an SEO Professional nowadays.
Keeping the importance of this digital skillset, Xio brings the best SEO Course in Rawalpindi, Islamabad. We have developed this training program to make you an expert in SEO Techniques and help you become a successful SEO professional.
Our Training Programs covers every aspect of SEO Skills i.e. Advance SEO Training, SEO Audit Skills, SEO Linkbuilding Skills, and SEO Content Writing.
Why Choose SEO Courses in Xio
XIO offers some of the unique facilities that you won't find in any other institute providing SEO full Courses like;
We offer priority access to our Professional Trainers to help you with your problems.

All major subscriptions to SEO Tools are available for students.

Live projects access for practical work to make you an industry expert.

The SEO full course fee is refundable if we cannot provide you proper skillset until the end of the training program.

If you want to do the job, we will help you find the right opportunity in our partner network or online.

Fast internet is available for efficient learning.

A mosque facility is also available for offering prayer
Key Features of our Training Program
At Xio, We provide all the essential training and knowledge to excel in this industry. The best thing about this course is, it allows you to work as a Freelancer or in any organization locally as well.
We also offer internship & full-time job opportunities at our Digital Marketing Agency during your course, which will be very useful in giving you practical knowledge of what you are learning.
Here are some features of the SEO full course:
SEO Course Masterclass
Check out our Masterclass! In this course, you'll learn advanced techniques and strategies from one of the industry's top experts.
Our unique digital skills training program enables you to know all the fundamentals of website optimisation. You will become an expert within no time. With the increasing demand of online business, it has become mandatory for every site to have a well optimised website according to google search engine guidelines.
If someone aims to rank a website on the top of the search results in google, this skill is necessary.
There are always 2 methods of top rankings on google. First one is organic ranking and second is paid ranking.
Organic keyword rankings are results of search engine optimisation expertise. Experts optimise the websites while following google's guidelines. These are free Rankings and stay long time untill someone else crosses our rankings with better seo efforts and skills.
SEO Professionals use various tools like SEMrush, and Ahref to analyze the site, and brings improvements like increasing organic traffic and keyword ranking to bring traffic based on marketing strategy.
Our SEO Masterclass is your ultimate choice to start career in Digital Media Marketing. For Sure!
SEO Skills Covered in this Course
On page Search Engine Optimization
Offpage Search Engine Optimization
Technical Search Engine Optimization
Keyword Research
Keyword Planning
Link Building
Google Analytics
Google Search Console
Site Auditing
Business Analysis
Optimized Content Writing
Yoast, RankMath, All-in-one-SEO
Online Training
You can join us for online training Courses via zoom or Google Meet. We provide a complete course outline and lecture schedule on our course webpage.
The online course duration is 6 Weeks, with 4 classes per week from Monday to Thursday. Morning and evening timings are available. Saturday & Sunday special classes are also available.
We provide trial classes for up to 3 days; you can then register for regular classes.
On-Campus Training
If you are not an online person, you can come to Xio Training Center to attend the classes. The Course commences at the start of every week.
You will get to attend trial classes to understand our training methodology. You can decide later whether you want to continue the Course. 
The duration of this Course is 6, consisting of 3 live lectures and 2 live labs in the presence of a trainer.
What Benefits a Student will get after Completing the SEO Course?
Completing an SEO full course can provide several benefits for students, including
1. Improved job prospects:
2. Increased credibility:
3. Improved online marketing skills:
1. Improved job prospects:
By gaining knowledge and skills in Google search engine Optimization, students can improve their job prospects and increase their chances of finding employment in various industries, such as marketing, web design, and e-commerce.
2. Increased credibility:
3. Improved online marketing skills:
4. Enhanced analytical skills:
5. Improved communication skills:
6. A better understanding of the digital landscape:
4. Enhanced analytical skills: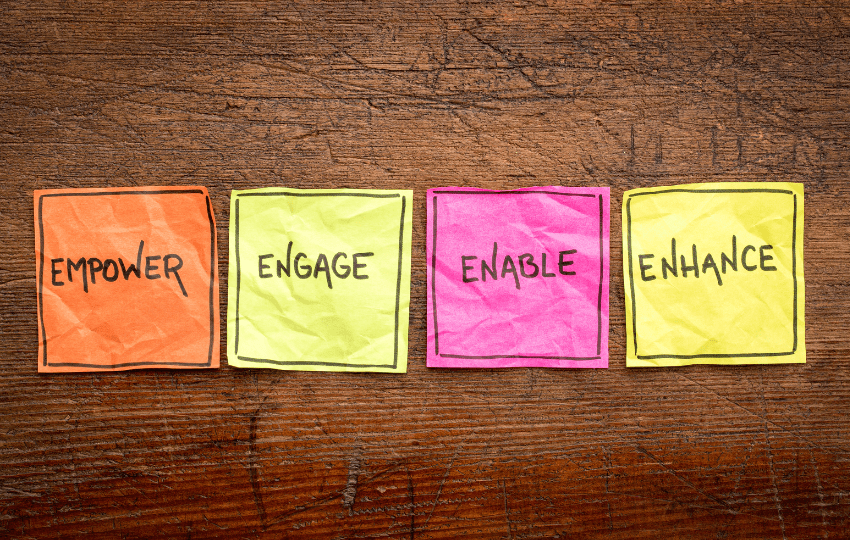 Students can improve their Business analysis skills by taking a Google search Engine Optimization class. Our training will enable learners with new business opportunities findings through commercial and transactional keywords.
5. Improved communication skills:
6. A better understanding of the digital landscape:
7. Increased knowledge of the latest SEO trends and techniques
8. Opportunity for continuous learning:
7. Increased knowledge of the latest SEO trends and techniques
Students can stay up-to-date on the latest SEO trends and techniques. They become more efficient adapt to changes in the search engine landscape.
8. Opportunity for continuous learning:
Can I use SEO to drive Traffic and Sales to an e-commerce website?
Yes, SEO (search engine optimization) is beneficial for driving traffic and sales to an e-commerce website. But, it is essential to remember that SEO is not an automated process.
Instead, effective search engine optimization requires hard work and dedication. Some websites may require more time and resources.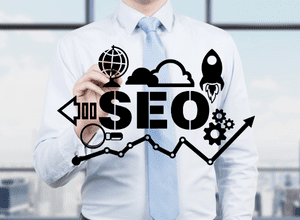 Can I learn SEO by Myself?
Yes, you may quickly educate yourself about SEO with the help of sites like YouTube and other social media platforms. 
However, you may not get your hand-on practice in depth. Personal Trainers can guide in real world scenarios.
Xio IT Trainings offers comprehensive Digital Marketing Training and SEO Full Course in Rawalpindi, Islamabad – Pakistan for students and business owners who want to earn online. It also helps those, who want to bring their offline business online with the help of digital marketing tools and search engine optimization practices.
Xio offers a broad and open atmosphere for learning, but you will need to follow some rules while in the duration of our Course, i.e.
You must bring friends with prior approval.

Please stay away from mobile phones; they will distract you from learning.

Bring a Student ID Card for convenient entry and exit from the training center.

Stay away from political discussions and other similar activities.
Our certificates hold great value in all big companies. A Certificate of SEO Course would be given to every individual at the end of the Course.
A golden Certificate is also available, which would be given to the person who secures the most marks on the test conducted at the end and based on his determination during the Course.
I just completed the SEO Course and I'm so excited to see the results! The material was very well organized and easy to follow. I learned a lot about how search engines work and how to improve my website's visibility. I'm confident that with a little effort, my website will be ranking higher in search engines!
I finished the SEO course and I'm really happy with the results. The instructor was very knowledgable and always answered any questions I had. I learned a lot about how to optimize my website for search engines, and now my website is doing better in search engine results pages (SERPs). Overall, I would definitely recommend this course to anyone looking to improve their website's ranking.
Search Engine Optimization Course in Rawalpindi at Xio is a great way to learn how to optimize your website for search engines. The instructor is very knowledgeable and provides helpful tips and tricks throughout the course.
Popular Questions to Ask Before Choosing an SEO Full Course | Search Engine Optimization Expert Training
Learning Objectives
Introduction to SEO (Search Engine Optimization)
Introduction to Search Algorithms
Mastering Google Ranking Algorithm
Keyword Types – Primary/Secondary/Local/Longtail Keywords
What is Stuffing, Segregation & Placement
Google Keyword Planner Tool
Material Includes
22 hours on-demand video
20 articles
3 downloadable resources
Full lifetime access
Access on mobile
Certificate of Completion
Requirements
Basic IT knowledge is required for this program.
Target Audience
Anyone wanting to learn the truth about Search Engine Optimization - SEO
Anyone with an open mind toward Search Engine Engineering
SEO Essentials
Introduction to SEO (Search Engine Optimization)
Introduction to Search Algorithms
Mastering Google Ranking Algorithm
Keyword Types – Primary/Secondary/Local/Longtail Keywords
What is Stuffing, Segregation & Placement
Google Keyword Planner Tool
Onpage SEO
This section provides full information about onpage optimisation. We will cover Google Panda & Penguin Updates for webpage enhancements.
Onsite SEO
The topics will cover the most important factors of website optimisation. It will provide detail information of website speed, responsiveness, loading time, images and lots of other info.
Content Optimisation
This section will cover content optimisation, where we will learn about Content Readability Analysis, Flesch Analysis & SEO Analysis.
SEO Tools
Here we learn major seo tools for keywords and website seo.