Pay Per Click – PPC Advertising
How to Make Your PPC Advertising
PPC Advertising
Overview
PPC (Pay-Per-Click) advertising is a form of digital marketing that allows companies to advertise their products and services online. It is a cost-effective and efficient way to reach potential customers. To get started with PPC advertising, you will need to create an ad campaign that targets the right audience. You will also need to set a budget for your campaign and decide which keywords to bid on.
Once your campaign is up and running, you will be able to track the performance of your ads and adjust them accordingly. PPC advertising can be highly effective if done correctly, so it is important to do your research and understand how it works before diving in. With the right strategy and a bit of patience, you can use PPC advertising to maximize your reach and generate leads for your business.
Additionally, PPC Advertising students learn
Glimps of PPC Advertising
In this course, you will learn:
Lecture 1 – Learn Digital Advertising
Are you looking to take your digital marketing to the next level? Join us for this hands-on workshop and learn effective ad strategies for Google, YouTube, Facebook, Instagram, Messenger, LinkedIn & Bing Ads. You'll come away with a solid understanding of how to create and optimize your campaigns for maximum results.
Video/Lecture 60 Min + 2 Min read to complete
Lecture 2 – Learn How to Setup Meta Pixel & Conversion API
looking to get started with Facebook Ads, Instagram Ads, or Messenger Ads? Or maybe you're curious about how to setup the Facebook Pixel or Conversion API? In course will teach you everything you need to know about using Facebook's advertising platform to reach your target audience.
Video/Lecture 50 Min
Lecture 3 – Setup your Google Ads Account
Google Ads can be a powerful tool to reach new customers, but getting started can be daunting. Our simple guide will show you how to set up your account and start running ads in no time.
Video 48 Min + 2 Min read to complete
Lecture 4 – Learn How to Write & Create Ads
In this course, you'll learn everything you need to know about writing and creating ads. From concept to execution, we'll cover all the basics and give you the skills you need to create persuasive, effective ads that will get results.
Video 48 Min + 2 Min read to complete
Lecture 5 – Improve your Google PPC Quality Score.
Google's Quality Score is a ranking system that determines how much you pay per click in their advertising program. A high Quality Score means you pay less per click, and a low Quality Score means you pay more. Improving your Quality Score can save you a lot of money in the long run.
Video 48 Min + 2 Min read to complete
The opinions of others
I'm delighted that the fundamentals were taught initially because it made it clearer for me to understand. As the course proceeds, I expect it to get increasingly technical.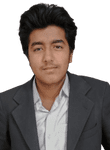 Ahad
Full Stack Digital Marketer
I found the course to be very engaging and fantastic. I found Steve's information to be practical, relevant, and presented in an easy, digestible, and interesting manner."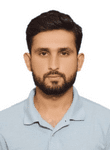 "This course was a breakthrough in my knowledge of digital marketing. The content is comprehensive and of great quality, engaging and interactive."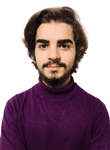 ARE YOU READY TO START?
More Courses
You might also Be
Interested in these courses
Social Media
How to Become a Social Influencer
Learn how to navigate the world of social media with our course at XIO. We'll cover everything from Facebook and Twitter to Instagram and Snapchat. You'll learn how to create engaging content, grow your following, and measure your success.
Affiliate Advertising
How to Affiliate Market: Affiliate Marketing for Beginners
Affiliate marketing is a great way to earn money online. By promoting products and services on your website or blog, you can earn commission on sales. Affiliate marketing is a great way to start earning money online, and it's a great way to scale your business.
Pay Per Click – PPC Course
Are you looking for a PPC course that can help you learn how to use pay-per-click advertising to grow your business effectively? Look no further than the PPC course offered by Google. PPC (pay-per-click) course is an advanced marketing technique in which we make you a PPC expert through a PPC training course. The Course of Pay Per Click marketing helps you to learn how to generate leads and sales through PPC advertising campaigns.
The PPC course covers all important aspects of PPC, such as campaign setup, management, optimization, tracking & reporting. The PPC training course is designed for those who want to get ahead in their career by learning this essential skill.
This PPC marketing course is designed to teach you how to create and manage effective PPC campaigns on Google AdWords. Our Digital Skills Programs include Full Stack Digital Marketing Courses, SEO Content Writing Courses, Social Media Marketing Courses and SEO Courses in Rawalpindi and Islamabad.
Here, you'll learn how to choose the right keywords, set up your campaign budget, and measure your results.
Benefits of this course:
No doubt PPC expert is the most paying and demanding job globally. A vast amount of posts are available from PPC managers. It is easy to find a job for PPC Expert, as they cover all major aspects of eMarketing.
Earning Overview:
A PPC expert is earning 2 Lacs to 5 Lacs salary in Pakistan. Even starting salary for a PPC expert Pro is not less than 80K. Professionals can also work online on Fiverr, Upwork, or other online marketplaces.
We believe that you don't pay us the fee, but you invest in your digital skills, and then you start earning for the rest of your life.
Training Options:
XIO offers two types of training options
Online Training
You can join us for online freelancing courses via zoom or Google Meet. We provide a complete course outline and lecture schedule on our course webpage.
The online course duration is 6 Weeks, with 4 classes per week from Monday to Thursday. Morning and evening timings are available. Saturday & Sunday special classes are also available.
We provide trial classes for up to 3 days; you can then register for regular classes.
On-Campus Training
If you are not an online person, you can come to Xio Training Center to attend the classes. The Course commences at the start of every week.
You will get to attend trial classes to understand our training methodology. You can decide later whether you want to continue the Course.
The duration of freelancing courses is 6 weeks, consisting of 3 live lectures and 2 live labs in the presence of a trainer.
Rules and Regulations
XIO offers a broad and open atmosphere for learning, but you will need to follow some rules while in the duration of our Course, I.e.,
You cannot bring prohibited items.
You must have your student ID card during the class.
Do not discuss political and religious matters in class. Because it leads to fighting and other similar activities.
Eligibility Requirements:
Anyone who wants to do Digital Marketing, Online Business, Jobs related to SEO, SEO strategies, Marketing Strategies, Web development, or anything can do this Course.
Pre-requisites for the Course:
Anyone who has little grip on computers and is interested to learn PPC experts can take this Course. Because it can easily learn without any strong background in IT.
PPC Tools Covered:
"People can use many different PPC tools on the internet to help with advertising. You can find out by searching on Google. These tools say they have a lot of different things they can help with like."
Keyword Suggestions:
These are tools that give you ideas for keywords that people might search for when they're looking for products or services like yours.
Competitor Analysis:
These tools help you see what your competitors are doing so you can make your own advertising better.
Auction Insight:
These are tools that give you information about how much other people are bidding for certain keywords and how often they're showing up in search results.
Ad Spying:
These tools let you see what ads your competitors are running so you can learn from them.
Competitor Comparison:
These tools help you compare your advertising performance to your competitors, so you can see where you're doing well and where you need to improve.
Automated Tracking:
These tools automatically track your advertising performance, so you don't have to do it manually.
Landscape Analysis:
These tools help you understand the overall advertising landscape, such as the different types of ads that are being shown and how they're performing.
Dynamic Landing pages:
These are special web pages that are created to match the keywords someone used to find your site, making the experience more relevant.
URL builders:
These tools help you create links that track clicks and conversions from your ads.
Bidding automation:
These tools help you automatically adjust your bids on keywords to maximize your return on investment.
Campaign building:
These tools help you create and manage your advertising campaigns by building, targeting, and optimizing your ads.
FAQs of Professional PPC Training Expert
PPC advertising is a form of digital marketing that uses online advertising to generate traffic to a website or landing page.PPC advertising, or online advertising, is a powerful means of reaching your target audience.
How much does PPC Advertising course?
The cost of PPC advertising can vary depending on your budget and the type of campaign you select. Prices for a basic search campaign can range from $5 to $50 per day, while more elaborate campaigns can cost upwards of $100 per day.
What is the process for getting started with PPC Advertising?
To market your business effectively, you should start with PPC immediately. Here are a few steps to get started with PPC advertising:
Choose an ad platform.
There are many different ad platforms to choose from, each with its strengths and weaknesses. The most popular platforms include Google AdWords, Facebook Ads, and LinkedIn Ads. It's important to choose the right platform for your business and budget.
Set up your account.
Before bidding on ads, you need to set up an account with the chosen platform. This involves providing basic information about your business (such as name and address) and confirming your payment details.
What are the advantages of PPC advertising?
Here are some of the advantages of PPC advertising:
You can target your PPC ads specifically to your target audience. This means that you can reach people interested in what you offer without being subjected to ads from outside companies.
PPC ads are affordable. Compared to other forms of advertising, like print or television, PPC campaigns typically require much less investment upfront – meaning that you can start seeing benefits immediately.
PPC ads are measurable. The result is that you can track and optimize your campaign in real time – giving you rapid feedback on the effectiveness of your ad.
How can optimize social media PPC advertising?
There are a few things to do for optimizing social media PPC advertising:
Make sure your ads are relevant to your audience. Target your ads based on what your target customers are interested in, and make sure your ads are consistent with your company's brand.
To find out what works best for you and your audience, experiment with different forms of advertising.
What are the benefits of using adwords PPC online advertising?
Some benefits of using AdWords PPC online advertising include reaching a wide audience with targeted ads, increased brand awareness and traffic, and the potential to make more money from your ad campaigns.
What is means by PPC Advertising Campaign?
PPC advertising is a type of online advertising campaign that uses search engine results pages (SERPs) to display ads on the web. When someone clicks on one of the ads, the advertiser is charged based on how many times he showed the ad and what keywords were used. PPC advertising campaigns can be very costly, so it's important to choose the right keywords and use them correctly to maximize your return on investment (ROI).
Why take the PPC Training course in XIO?
XIO offers some unique facilities that are really helpful for learners.
We offer access to our Trainers to help you with the problem facing the Course.
Live projects would be given for practical work to make you an expert.
If you want to do the job, we will help you find the right one.
Fast internet is available at the center for efficient learning.
A mosque facility is also available for offering prayer.