SEO Link Building Expert
November 22, 2022
2023-04-22 23:24
SEO Link Building Expert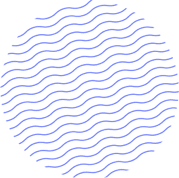 SEO Link Building Course in Rawalpindi
Building links is an essential part of SEO. A well-crafted SEO link-building strategy can help to increase a web page's internet presence and credibility. The SEO link-building course in Rawalpindi is built to teach individuals and organizations the craft of link-building, resulting in optimizing their online presence and reaching more potential customers.

The Importance of Link Building in SEO is that organizations can achieve their desired web ranking. Rankers are constantly evolving, and their algorithms have become more complicated. Link building is an ongoing process, but the right approach can help you achieve long-term success.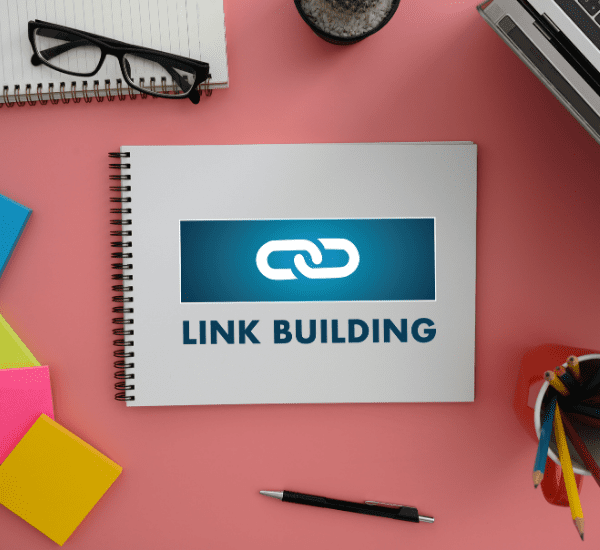 At Xio, the SEO Link Building Expert course in Rawalpindi is an essential investment for anyone looking to improve their website's ranking in search engines. We offer the Best SEO Course in Rawalpindi, Islamabad and our Full Stack Digital Marketing Course in Islamabad is one of the best opportunities to learn Digital Skills for online marketing. We also help individuals and companies implement effective SEO link-building strategies through our link-building services.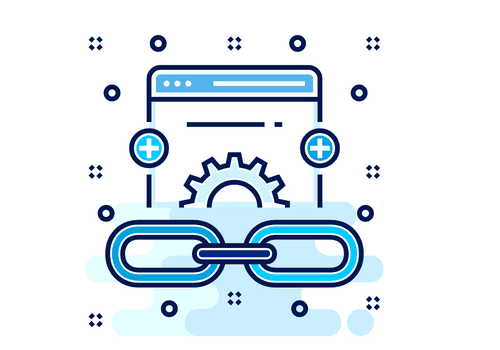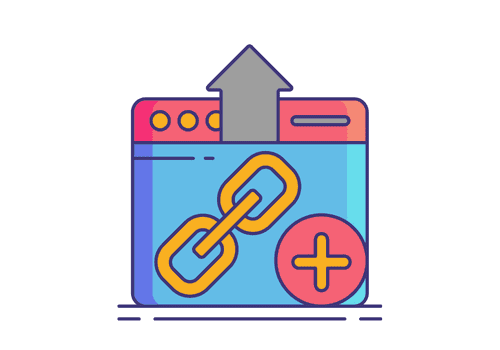 The process by which links point to your site from other websites. By linking to your website, you are signaling its importance and relevance. Your website will rank higher if it has more high-quality links.
High-quality content will encourage other websites to link to your website. Content can be posted on blogs, infographics, or other forms that provide users with value. You can also earn backlinks by participating in online communities and discussions. Alternatively, you can request a link to your content on other websites.
Types of Link-building:
The types of link building in SEO are:
Internal Links:
"Internal Links" are links within a website.
<a href="https://domain name">anchor keyword<a/>
External Links:
External links refer to incoming and outgoing links on a website.
<a href="https://domain name">anchor keyword<a/>
There are two types of external links:
Inbound links
Outbound Links
Backlinks:
Backlinks depend upon Authority score, Referring Domains, Anchor Text and Site Visitors. Backlinks also have two types:
Follow Links:
<a href="https://domain name"rel=dofollow>anchor keyword<a/>
Nofollow Links:
<a href="https://domain name"rel=nofollow>anchor keyword<a/>
So, come and join the SEO link building course in Rawalpindi. At Xio, students get a complete and easy understanding of what link building is and how it works.
Register for SEO Link Building Expert Training - Free
Link-building case study
One of the best ways to learn about link building is to study real-world examples. In this link-building case study, we'll look at a website that used a successful SEO link-building strategy to improve its online presence.
The website in question was a local business in Rawalpindi that offered services related to home improvement. The business struggled to get noticed online, despite having a well-designed website and quality content. After enrolling in the SEO link building course in Rawalpindi, the business learned the importance of building links and started implementing a link-building strategy.
Creating high-quality content was the first step. As part of outreach, the company offered to write guest blog posts for other websites in their industry and exchanged links with those sites. Aside from participating in online communities, the business also engaged in discussions to build relationships and earn natural links.
As a result of their building link efforts, the business's website started to rank higher and attract more traffic. The website generated significantly more leads and sales in just a few months.
This link-building case study demonstrates the power of building links and the importance of incorporating a link-building strategy into your overall SEO plan. By enrolling in the SEO link-building course in Rawalpindi, you can learn from real-world examples and gain the skills needed to build links effectively and improve your website's ranking in search engines.
Here are some of the key lessons learned from this case study:
Valuable content of high quality is essential

Relationship building and participation in online communities are beneficial

Links to other websites should be sought out and requested
If you're ready to take your website's rankings to the next level, enroll in the SEO link building course in Rawalpindi today.
SEO Link Building Strategy:
Building links are an important part of a successful SEO strategy. The four key steps of a winning SEO link building expert strategy are:
Research and Analysis:
Research and analysis are the first steps. As a result, you will be able to identify ways to build links and identify the right websites to reach.
Outreach and Relationship Building:
At this step, you need to find and contact website owners. It might involve writing blogs, participating in internet communities, or exchanging quality content to build links.
Content Creation and Promotion:
Quality content is the best way to earn links. You could use a blog, videos, or other content that provides value to your target audience. The main focus of this step is to build relationships and reach out to people.
Monitoring and Evaluating Results:
Last but not least, monitoring and evaluating your efforts is critical to see what is working and what is not. This strategy will help you refine your skills and make necessary adjustments.SEO link building course in Rawalpindi is the best way to learn how to implement a comprehensive and critical SEO link building strategy.
Importance of SEO Link building Course in Rawalpindi
The SEO Link Building Course in Rawalpindi teaches individuals one important point:
"What should they do to get more traffic to their web pages and boost their revenue."
The importance of link building can be seen through its various benefits:
Search Visibility
Increased search visibility is achieved through building links. Google, Bing, Yahoo, etc., use links to determine the relevance and authority of a website. Building links from reputable sources will help your cause.
Reliability
A website can establish itself as a trusted authority in its industry by building links from reliable sources, leading to improved brand reputation and customer trust.
Higher referral traffic
A website with links from other high-traffic websites can increase referral traffic, boosting its online visibility.
User experience
Building Links can improve the user experience of a website by providing visitors with relevant and valuable information through links to other reputable sources.
"With the right SEO link-building strategy, businesses can take advantage of the many benefits of link building, including increased search visibility, reliability, higher referral traffic, and a better user experience."
Why should you opt for SEO Link Building Course in Rawalpindi:
The SEO Link Building Course in Rawalpindi is an excellent opportunity for individuals in Rawalpindi and Islamabad who want to enhance their knowledge and skills in website optimization and link building. The course offers a comprehensive curriculum that covers all the essential aspects of building links and many more.
Description of course:
The SEO Link Building Course in Rawalpindi is designed to provide individuals with the knowledge and skills to effectively build links and drive more traffic to their websites. The course covers various topics related to:
Building links and optimization

SEO link building strategy
The benefits of building link

Latest techniques.

Link building case study
Advance Your SEO Skills with Professional Courses Taught by Pakistan's Top Trainer.
"Boost Your SEO Skills with Expert Training"
Staying up-to-date with the latest SEO techniques can be a challenge. Professional training is essential to help you improve your skills and achieve your goals. Xio IT Trainings offers a comprehensive SEO course called "Advanced SEO: Rank #1 in Google." From keyword research to on-page optimization to link building, our trainers will guide you through every aspect of SEO.
With practical training and individualized instruction, you'll learn how to create effective SEO strategies and reach the top of search engine rankings. Whether you're just starting or looking to brush up on your skills, our "Advanced SEO: Rank #1 in Google" course is perfect for anyone who wants to take their SEO knowledge to the next level.
Improve your SEO skills and reach your goals by taking advantage of this opportunity. Sign up for our "Advanced SEO: Rank #1 in Google" course today and start climbing the search engine rankings!
"Take Your SEO to the Next Level: Get Certified with Pakistan's Leading Trainers"
Learn from Pakistan's leading trainers how to become a Certified SEO Expert. In addition to keyword research, on-page optimization, link building, and many other aspects of search engine optimization, our comprehensive training program covers all aspects. With the latest search engine optimization techniques and strategies, you can rank higher in search engines and drive more traffic to your website.
With our Certified SEO Expert course, you can learn how to advance your skills and achieve your SEO goals, no matter your level of experience. Get certified as an SEO expert today!
What you'll learn
Introduction to SEO (Search Engine Optimization)
What is SERP?
Introduction to Search Algorithms
Crawler Search
Indexing Techniques
Vertical Search
Meta Search
Directory Search
Mastering Google Ranking Algorithm
Importance of Keywords
Keyword Analysis Tools
Keyword Types – Primary/Secondary/Local/Longtail Keywords
What is Stuffing, Segregation & Placement
Google Keyword Planner Tool
What you'll learn
Understanding of the importance of SEO in digital marketing.
Techniques for conducting comprehensive website audits to identify SEO issues.
Best on-page optimization practices include keyword research, content optimization, and meta-tag creation.
Techniques for improving website structure and navigation, including website architecture and URL structure.
Strategies for optimizing website content for users and search engines, including keyword placement and content optimization.
Knowledge of technical SEO, including understanding robots.txt files, sitemaps, and website speed optimization.
Strategies for link building, including internal and external link optimization.
Techniques for tracking and analyzing website performance, including the use of Google Analytics.
Understanding current SEO best practices, including mobile and voice search optimization.
Understanding of the impact of local search, social media, and other factors on SEO.
"Advance Your Career in Digital Marketing with Certified SEO Audit Expert Course"
In Rawalpindi, Pakistan, the Xio IT Training Center offers a "Certified SEO Audit Expert" course. Students will learn all aspects of search engine optimization through hands-on learning, from keyword research to website architecture, and from link building to content optimization.
The course is taught by experienced SEO instructors with a wealth of knowledge and experience. In order to help students understand the complexities of the subject matter, they use real-world examples and case studies.
The "Certified SEO Audit Expert" course is the right opportunity for anyone looking to enhance their career in digital marketing or build a career in SEO. Now is the time to begin your journey toward becoming an expert in SEO audits!
Frequently Ask Questions (FAQs)