Become the person you've always wanted to be`
Having a strong Social Media Advertiser presence is About To Take Off
With more and more businesses of all sizes realizing the value of social media marketing, those who are able to effectively utilize these platforms will have a leg up on the competition.
There is no limit to what you can achieve
You Can Grow Your Business With Our Unique Campaign trainings
Our social media advertising campaign training can help you grow your customer base and boost your bottom line. With our unique approach, we'll show you how to create and implement a campaign that really works.
Increase sales exponentially by generating high-converting leads
How Does Social Media Advertising Work?
Social media advertising is a powerful tool that can help you reach your target audience. By placing ads on popular platforms like Facebook, Twitter, and Instagram, you can increase your brand awareness and drive traffic to your website.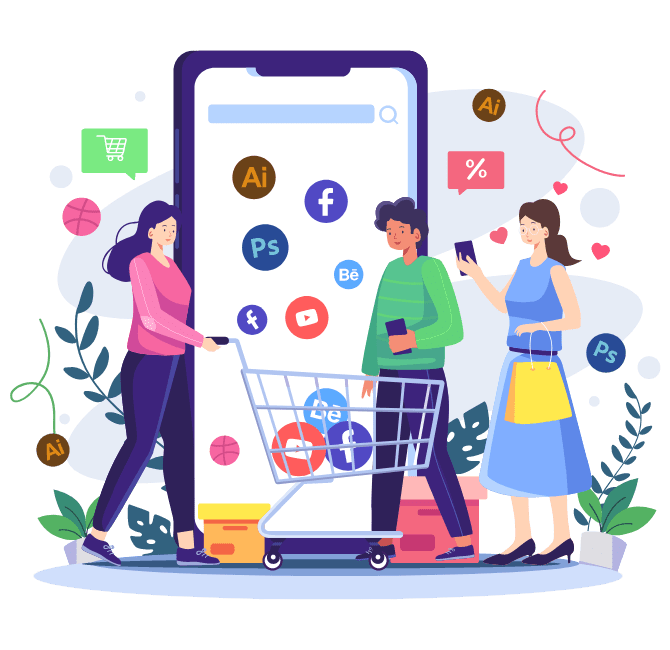 We Solve Real Problems
Social Media Marketing platforms

◘ Local Marketing ◘ Advertising ◘ Relationships

◘ Organic ◘ SEO ◘ Advertising

◘ E-commerce ◘ Organic ◘ Influencer

◘ B2B ◘ Organically ◘ International

◘ Video Ads ◘ Location Based Marketing ◘ App Marketing

◘ Customer Service ◘ Ads for Male ◘ Small Ad Audience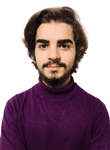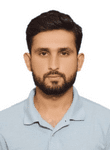 Our work inspires smiles
Faces of the
Success Behind the Scenes
Explore Social Media Courses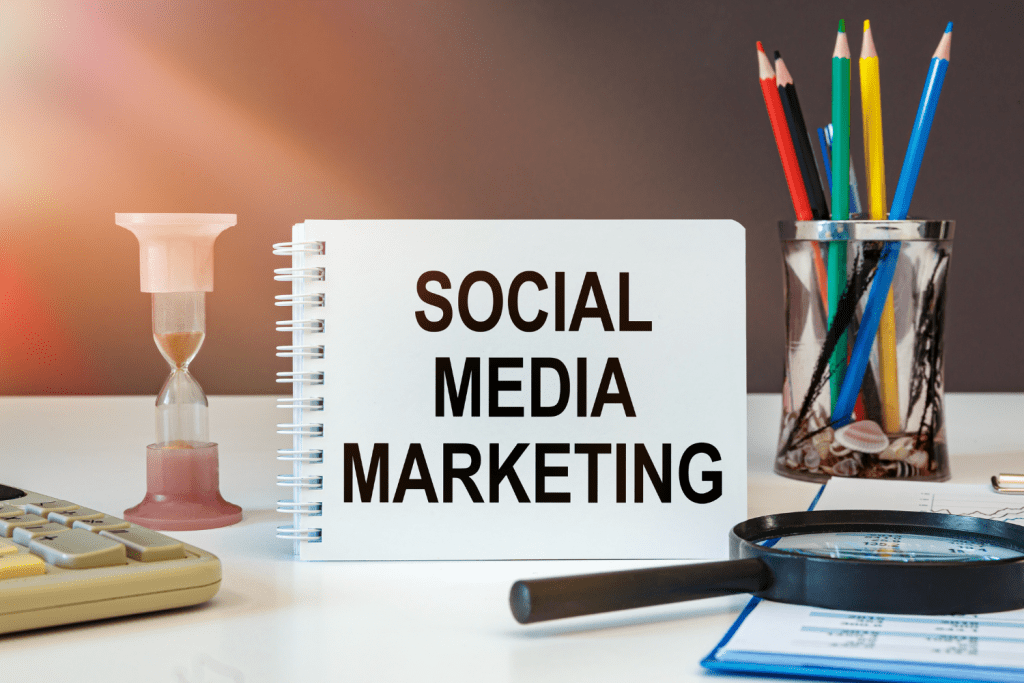 we love them
what our clients have to say
"I have learned Web designing at XIO and now have my own website. The instructors are knowledgeable and patient, and the facilities are great. I highly recommend XIO for anyone looking to learn web design."
Usama Arif CEO XIOSOL
"I absolutely love XIO! They have the best SEO training center in the business and I've learned a lot from them. Their instruction is top-notch and they always keep up with the latest SEO trends. I would definitely recommend them to anyone looking for a great learning experience."
Iqra Fazil CEO Qari.Live
"I absolutely love XIO! They have the best training center for IT. I've learned Web designing and now have my own digital business. The trainer has more than 10 years of experience and the program is highly professional."
RomaishaCEO Comforts Furniture
Do You Want To Boost Your Business?
drop us a line and keep in touch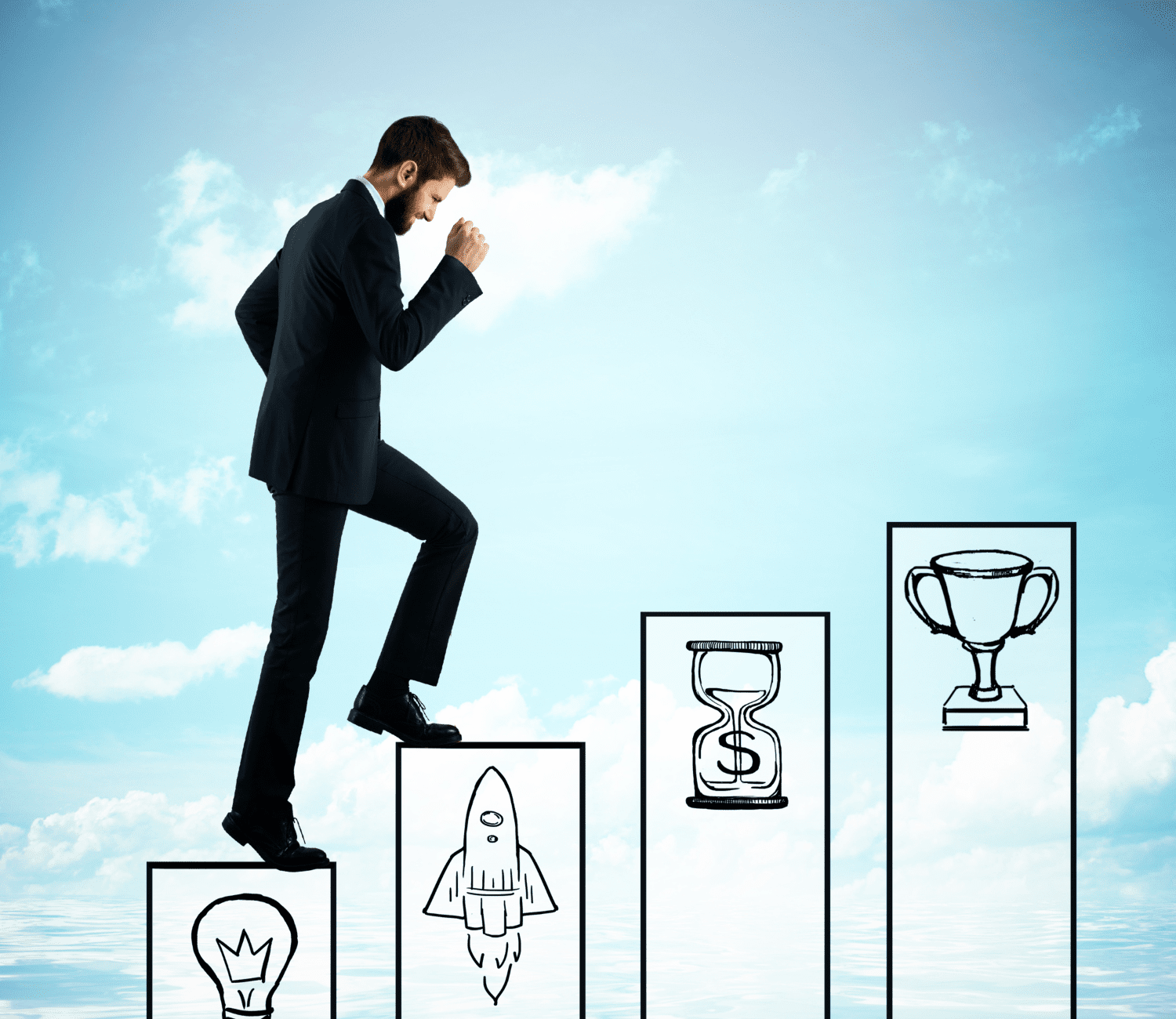 Digital advertising
Digital advertising is like a giant billboard on the internet! Companies use unique technology to show ads to people on websites and apps. Digital advertising is getting increasingly popular as more people use the internet. Businesses use digital advertising to talk to their ideal customers and make sure the right people see their ads. Still, now digital advertising is much more advanced. Companies use special software and work with digital advertising specialists to ensure their ads are suitable.
Online advertising is becoming more critical for businesses as more people use the internet. It helps them compete and get their message out to more customers. Traditional ways of advertising, like TV and newspapers, are less popular than they used to be, so digital advertising trends are taking over.
Major part of Online Advertising consists of search engine traffic. We are striving our best to serve you with the right digital skills; and we offer Full Stack Digital Marketing Courses, SEO Content Writing Courses, SEO Linkbuilding Courses and SEO Courses in Rawalpindi and Islamabad.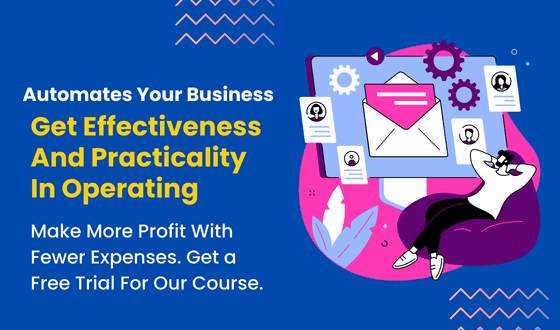 Main Groups in Digital Advertising
There are two main groups in digital advertising: publishers and advertisers. Publishers, who own websites, apps, and social media platforms, display digital ads. Advertisers are the companies or organizations that pay to show their ads on these platforms.
Google digital advertising is the top-ranked in digital advertising. They have tools like Google AdWords and Google Display Network that help businesses reach many people through search, display, and video ads.
Digital Brand Advertising is another essential part of internet advertising. It means creating and promoting a business's image and reputation through digital channels. It can include making content like videos, blog posts, and infographics and running social media campaigns.
Digital advertising is a fun and exciting way for businesses to connect with their customers and get their message out to more people. With the help of digital advertising specialists and special tools, companies can ensure their ads are suitable and reach the right people. It's an excellent way for students to grow and succeed!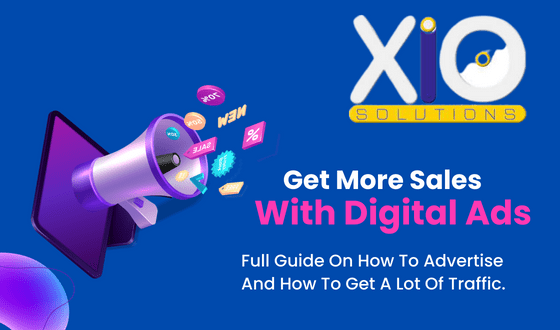 Digital Marketing and Digital Advertising
Promoting products or services online can be done through digital marketing and digital advertising.
Digital marketing is a big-picture idea that includes creating content, sending emails, and using social media to build customer relationships.
A digital advertising specialist is a part of digital marketing where companies pay for ads to reach their target audience.
Think of digital marketing as the whole cake and online advertising as just one slice of that cake. In today's world, companies need to know how to do advertising in the digital age.
A digital marketing and advertising agency can help them with this. Simply put, internet advertising promotes products or services online through paid ads."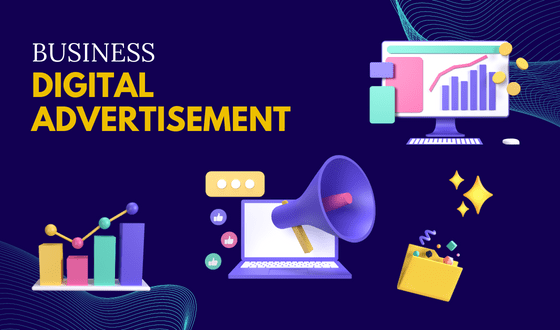 Digital Advertising course at Xio IT Training Institute
Are you ready to learn all about advertising on the internet? At Xio it Training Institute, we have a particular course just for that! You'll discover the secrets of how to advertise on different digital platforms like Google Ads and Facebook Ads. Plus, you'll learn how to improve your ads with tools like SEO and PPC.
Here is the outline that you'll learn in this course:
The basics of advertising on the internet
Learn to make your website show up at the top of search engines
How to get your ads to show up on other websites
Learning aspects of advertising on social media
How to track how well your ads are doing
Some extra tricks and tips for experienced advertisers
Throughout the course, you'll get to work on real-world projects, and our instructor Shoaib Ahmad will give you feedback to help you improve. You'll also have access to the same tools and software professional advertisers use.
By the end of the course, you'll be able to create and manage your own creative digital advertising specialist campaigns and analyze and optimize them to get even better results.
At Xio It Training Institute, everyone can learn how to be a digital advertising strategist with the proper training and guidance. We're excited to help you succeed in this course and provide you with a digital advertising case study. Sign up now, and let's get started!
Why do you need to take the Course in XIO
XIO offers some unique facilities that are helpful for learners.
We offer access to our Trainers to help you with the problem facing the course.
You will receive live projects for practical work to become an expert.
We will help you find the right one if you want to do the job.
Fast internet is available at the center for efficient learning.
A mosque facility is also available for offering prayer.
Types of Certified Digital Advertising Specialist Course
On-Campus Training
If you are not an online person, you can come to Xio Training Center to attend the classes. The Course commences at the start of every week.
You will get to attend trial classes to understand our training methodology. You can decide later whether you want to continue the Course.
The duration of this Course is 6, consisting of 3 live lectures and 2 live labs in the presence of a trainer.
Online Training
You can join us for online training Courses via zoom or Google Meet. We provide a complete course outline and lecture schedule on our course webpage.
The online course duration is 6 Weeks, with 4 classes per week from Monday to Thursday. Morning and evening timings are available. Saturday & Sunday special classes are also available.
We provide trial classes for up to 3 days; you can then register for regular classes.
Digital Advertising Platforms
There are many different ways to get your message out, each with unique features. Here are a few of the most popular digital advertising specialist platforms:
01
Google Ads:
Google is the biggest advertising platform on the internet. You can create ads when people search for specific keywords on Google.
02
Facebook Ads:
Facebook is one of the most popular social media platforms and has its advertising system. You can create ads in people's newsfeeds or the site's right-hand column.
03
LinkedIn Ads:
LinkedIn is a professional networking platform. You can create ads in people's feeds or on the right-hand side of the site.
04
Bing Ads:
Bing is another search engine, like Google. You can create ads when people search for specific keywords on Bing
05
Instagram Ads:
Instagram is a photo and video-sharing app that's popular. You can create ads in people's feeds or the Stories section of the app.
06
Twitter Ads:
Twitter is a social media platform where people share short messages called tweets. You can create ads in people's timelines or search results.
07
Youtube Ads:
YouTube is the biggest video-sharing platform on the internet. You can create ads before, during, or after other people's videos.
Now that you know a little about these tools, you're ready to learn how to use them at Xio IT Training Institute! Each has unique features and capabilities, so check them out and find the one that's right for you. With the right approach, you can maximize digital advertising specialist.
Frequently Asked Questions
How does digital advertising work?
Digital advertising specialists are responsible for creating, managing, and implementing digital advertising campaigns for businesses in order to reach their target audience. They use various tools and platforms to target and engage audiences, increase brand awareness, and drive conversions.
What are the benefits of a digital marketing institute certificate?
The benefits of a Digital Marketing Institute Certificate depend on your career goals and the job market in your area. However, the Certified Digital Advertising Specialist course offered by XIO IT Trainings center is a recognized and respected certification that can help you advance your career in digital advertising.
What is the digital advertiser salary in Pakistan?
The salary of a digital advertiser in Pakistan can vary depending on factors such as experience, location, and job responsibilities. However, according to industry sources, the average salary of a digital advertiser in Pakistan is around PKR 120,000 per month.
Digital Advertising & Marketing
Xio IT Trainings provides a digital advertising and marketing course that teaches you how to use online platforms to reach your audience in an effective way. You'll learn how to create engaging campaigns that will get results and the difference between traditional advertising and digital marketing.
With Xio IT Training you'll gain the skills of digital advertising training that will make your online marketing campaigns stand out.
Features of Digital Advertising & Marketing
Xio IT Trainings offers a digital advertising course that will teach you the key features of digital advertising.
You'll learn how to target specific audiences using data-driven approaches and how to create engaging and relevant messages that drive results.
The course will also cover measuring and optimizing your campaigns to get the best return on investment.
Xio IT Trainings' digital advertising & marketing training course will teach the skills you need to succeed in the digital advertising industry.
Why Choose Us
Expert instructors
State-of-the-art facilities
Having strong industry connections
Personalized attention
On-campus benefits
Affordable pricing and discounts for students
Live projects for students to gain practical experience
Lab trainer for personalized training and guidance
Demandable certificates upon completion of the course
Paid internship opportunities for students to further enhance their skills
Technical instructors to provide expert knowledge and insight
Discounts available for orphans
Job opportunities are available after completing the SEO course at XIO IT Training Center.
Popular Questions Before Joining
What are the Benefits of Early Registration?
Early registration offers benefits such as discounted fees and securing a class spot before they fill up. You can also have more time to prepare for the course if you register early.
Is a Discount available at Xio IT Training?
Yes, Xio IT Training offers discounts on their courses occasionally. Keep an eye on their website or contact them directly for any current discounts or promotions.
Is a discount available for referring a friend?
Yes, this is on interval bases you can find out if there are any current promotions or discounts available for referring a friend to Xio IT Trainings' digital advertising course, it's best to contact them directly.
What is the course structure like?
The course structure of digital advertising & marketing in Xio IT Training is designed to cover everything from the basics to advanced strategies. The course is delivered through lectures, hands-on exercises, and practical assignments.
Will I receive any certification upon completing the course?
Yes, you'll receive a certificate of completion upon completing Xio IT Trainings' digital advertising training course. You can add this certificate to your resume to show up your skills and knowledge in digital advertising.
How much time will I need to commit to the course?
The time you need to commit to Xio IT Training for digital advertising & marketing course will depend on the program, you have chosen. However, typically, the course requires a few five hours per week for several weeks to complete. Typically, it takes four weeks to complete the course.
Frequently Asked Questions
Digital advertising and marketing is a kind of online strategy, uses online platforms such as social media, search engines, and email to reach specific target audiences.
Xio IT Trainings' digital advertising & marketing course is designed for anyone who wants to learn about digital advertising and marketing. It's beneficial for beginners, marketing professionals, entrepreneurs, and anyone who wants to improve their digital marketing skills.
The duration of Xio IT Trainings' digital advertising training course varies depending on your chosen program. However, typically, it takes a few weeks to complete the course.
Xio IT Trainings' digital advertising training course covers various topics, including online advertising platforms, targeting specific audiences, creating effective ad campaigns, measuring and optimizing performance, and much more. The course is designed to provide a comprehensive understanding of digital advertising and marketing.
Yes, you'll receive a certificate of completion upon completing Xio IT Trainings' digital advertising training course.
Xio IT charges monthly therefore for one skill you ought to pay only Rs. 7,000. However, the cost of digital advertising training courses varies depending on the provider, the program, and the duration.
We suggest you may do your research on different options and compare prices to find the one that fits your budget.
Yes, discounts are available especially for orphans and the neediest students, while looking for discounts in general on digital advertising training, visit the Xio IT Trainings website or campus to get relevant information.