As the world becomes surprisingly global, the demand for freelancers has increased. Freelancers are, who can work remotely. Due to the Covid-19 pandemic, many people have been forced to work at home, and as a result, the freelancing enterprise has boomed. Pakistan is no exception to this trend, and the number of freelancers in the country has increased dramatically in recent years. However, despite the growing demand for freelancers, there is still high demand of qualified freelancing professionals. And here we come with the best offer of freelancing course in Rawalpindi/ Islamabad.
Xio IT Training center offers the best quality freelancing courses in Pakistan. This course will teach you the basics of freelancing and how to work from home successfully. The course has three major parts:
01
Basics of Freelancing
It covers the basics of freelancing, including an overview of the industry, the different types of freelancing, and the benefits of freelancing.
02
Practical Aspects of Freelancing
It addresses the practical aspects of freelancing, including how to find clients, how to communicate with clients, and how to manage your time and workload.
03
Business Side of Freelancing
It deals with the business side of freelancing, including how to set up your own freelance business, brand yourself, and market your services.
What is Freelancing
The extensive freelancing definition is, working as a contractor instead of being an permanent employee at any organisation. As a freelancer, an individual can take on various projects or clients. He also has the freedom to choose the projects he wants to work on and set schedule. Freelancing is mainly associated with content writing, graphic design, web development, consulting, and other creative or technical fields. Still, you can apply it to many different industries.
"As more and more people turn to freelancers as a way to take control of their careers and work on their terms". It is important to understand what freelancing is and how it differs from traditional employment.
Types of Freelancing Skills
There are many types of freelancing jobs. But it is up to an individual what she/he selects and which is correct and suitable for them. The following is a list of a number of the maximum best types of freelancing jobs:
Content Marketing:
Content marketing focuses on growing and dispensing treasured and applicable content to attract and hold clients. It can include content creation, curation, distribution, and more.
Search Engine Optimization:
Search engine optimization, or SEO, is a type of freelancing that focuses on optimizing website content and improving website ranking in search engines. It can include keyword research, content optimization, link building, and more.
Social Media Advertising:
Social media advertising is a freelancing job specializing in promoting and advertising businesses or products through social media channels.
Email Marketing:
Email marketing is a type of freelancing job that specializes in using email to sell and sell services or products. They can include creating and sending email newsletters, running email campaigns, and more.
Web Designing:
Freelance web designers specialize in developing and designing websites. An online designer creates layouts and graphics, codes websites, and works from home.
Graphic Designing:
Graphic design focuses on creating and designing visual content. It can include creating logos, graphics, and illustrations for websites, print materials, and more.
Copy Writing:
The goal of copywriting is to create content that is compelling and persuasive. The process can include writing sales pages, landing pages, and email marketing copy.
Photography:
A freelancing photographer takes and edits photos for businesses or products. Photographing products, events, and more can be part of this service.
Video Editing:
Freelancing in video editing involves editing videos for businesses or products. Creating and editing video content, adding special effects, and more can be included.
Virtual Assitant:
A virtual assistant is a freelancer who remotely provides clients with administrative, technical, or innovative support. It can include customer service, bookkeeping, and social media management.
Bookkeeping:
Bookkeeping is another skill that freelancers can use to earn a living. It is a task that can be done on a freelance basis, and it can help to keep track of finances and other important information.
Best Freelancing Skills
Many of the best freelancing skills are helpful for freelancers, but some are more valuable than others. Below are five essential and best freelancing skills to focus on if you want to be successful.
01
Time management
One of the best and most essential freelancing skills is time management. It involves prioritizing tasks, setting deadlines, and working efficiently. Time management problems can cause projects to be delayed or not completed, damaging your reputation and costing you and your clients.
02
Communication
Another critical skill of freelancing is communication. It involves communicating effectively with clients, understanding their needs, and relaying information. Good communication can build strong relationships with clients and lead to repeat businesses.
03
Writing
For many freelancers, writing is a crucial part of their job. Writing well is essential when writing articles, blog posts, or website copy. Writing content will reflect well on you and your business and less cost to your clients
04
Research
Especially if you're new to freelancing, research is an important skill to focus on. It involves learning about your industry, understanding your target market, and staying up-to-date on trends. Good research will help you make informed decisions about your business and avoid costly errors.
05
Marketing
Marketing is an essential freelancing skill these days in the Digital Marketing arena. It involves promoting your business, attracting new clients, and growing your customer base with effective marketing platforms.
Which Types of Freelancing Skills Will Offer in this Freelance Training Program?
There are many different types of skills that you can learn in a Freelancing Course. However, the Xio IT training center specifically focuses on teaching students practically. Some of the skills mentioned below, which we offer in our full-stack Digital Marketing Course:
SEO
SEO is a popular service in the freelancing industry, where freelancers provide SEO services to clients to improve their website's visibility and search engine ranking. As a freelancer, one can specialize in various areas of SEO, such as keyword research, on-page optimization, link building, and content creation. Freelancers can also offer SEO audits and consulting services to help clients optimize their website's SEO performance. A strong understanding of SEO best practices and stay up-to-date with the latest trends and algorithm updates is essential for success in the SEO freelancing industry.
SMM
Using social media platforms strategically to promote and grow a brand, product, or service is called Social Media Marketing (SMM). To increase brand awareness, drive user engagement, and, ultimately, achieve marketing goals, it involves creating engaging content, targeting specific audiences, and monitoring performance.
Content Marketing
Content marketing is a strategic approach to creating, distributing, and promoting valuable, relevant, and consistent content to attract and retain a target audience. Content marketing drives customer action by establishing trust and credibility, increasing brand loyalty, awareness, and business growth. This form of marketing focuses on building strong customer relationships by offering informative and engaging materials that address their needs or interests.
Web Designing
In web designing, content is planned, conceptualized, and arranged for the Internet. There are many elements to it, including website layout, user interface (UI), color schemes, typography, and responsive design. Web designers make websites that are visually appealing, functional, and user-friendly. As online presence grows, web design is crucial to driving business success, improving user engagement, and increasing accessibility.
Why Learn With Xio?
Xio IT Training center offers some of the best features in ''freelancing courses in Pakistan", which are mentioned below.
Practical Classes
Paid Internships
Free Demo Classes
Paid Freelancing Tools
Fees in Installments
100% Job Guarantee
No Registration Fee
Professional Instructors with 20+ years of Experience
Course Overview
Introduction to Freelancing
Lesson 1: Overview of Freelancing
Lesson 2: Identifying Skills and Niche
Lesson 3: Creating a Professional Portfolio
Lesson 4: Lab Class
Marketing Your Services and Networking
Lesson 1: Marketing Your Services
Lesson 2: Networking for Freelancers
Lesson 3: Pricing and Negotiating
Lesson 4: Lab Class
Freelancing Best Practices
Lesson 1: Time Management and Productivity
Lesson 2: Project Management
Lesson 3: Legal and Tax Considerations for Freelancers
Lesson 4: Lab Class
Un-assigned Topic Contents
Lesson 1: Scaling Your Business
Lesson 2: Staying Up-to-Date
Lesson 3: Building a Brand
Lesson 4: Lab Class
Assignment 1: Creating a Business Plan
What Will I Learn?
Enjoy selling by befriending customers
Close deals with confidence
Be organised and efficient
Understand the selling process and how to master it
Feel confident preparing for a sales meeting
Know different selling styles and their uses
Targeted Audience
Those currently working in sales looking to increase their figures
Those considering sales as a career in the future
Anyone who has to deal with customers face-to-face
Total Course Duration
22 hOURS
Materials Included
on-demand video
11 downloadable resources
Full lifetime access
Access on mobile and TV
Certificate of Completion
Requirements/Instructions
A willingness to learn new skills and earn online
Training Options:
XIO offers two types of training options
Online Training
You can join us for online freelancing courses via zoom or Google Meet. We provide a complete course outline and lecture schedule on our course webpage.
The online course duration is 6 Weeks, with 4 classes per week from Monday to Thursday. Morning and evening timings are available. Saturday & Sunday special classes are also available.
We provide trial classes for up to 3 days; you can then register for regular classes.
On-Campus Training
If you are not an online person, you can come to Xio Training Center to attend the classes. The Course commences at the start of every week.
You will get to attend trial classes to understand our training methodology. You can decide later whether you want to continue the Course.
The duration of freelancing courses is 6 weeks, consisting of 3 live lectures and 2 live labs in the presence of a trainer.
Earning Overview
An expert Freelancer is earning 2 Lacs to 3 Lacs in Pakistan. Many freelancers start their agencies and work online on Fiverr, Upwork, Guru, or other online marketplaces.
Many freelancing opportunities are available, and the salaries for each type can vary greatly. Here look at some of the most demanding freelancing skills, and the average salaries.
01
Web Designers and Developers
Web designers can earn an average of 35$ per hour, while web developers can earn an average of 50$ per hour.
02
Graphic designers
Professional graphic designers can earn an average of 40$ per hour.
03
Content Writers
SEO content writers almost earn is 30$ per hour.
04
Social Media Manager
Social media managers almost earn 50$ per hour.
Rules and Regulations
Xio offers a broad and open atmosphere for learning, but you will need to follow some rules while in the duration of our Course, i.e.
You must bring friends with prior approval.
Please stay away from mobile phones; they will distract you from learning.
Bring a Student ID Card for convenient entry and exit from the training center.
Stay away from political discussions and other similar activities.
Freelancing Course Certification
We offer a comprehensive certificate of the Course to every individual at the end of the Course.
A golden Certificate is also available, which would be given to the person who secures the most marks at the test conducted at the end and based on his determination during the Course.
HowToStep
The steps to enroll in the Professional Freelancing course offered by Xio IT Trainings in Rawalpindi, Pakistan. Here are the steps:
01
Visit the Website:
Go to the Xio IT Trainings website and navigate to the "Professional Freelancing Course" page.
02
Demo Class:
To get an overview of the course and its content, you can attend a free demo class. Register for the demo class by providing your name and email address.
03
Eligibility Criteria:
The course is designed for anyone who wants to learn how to start freelancing as a career. No prior experience is required, but you should have basic computer skills and proficiency in English.
04
Registration Form:
After attending the demo class, you can complete the registration form on the Xio IT Trainings website. The form will require you to provide your personal information, contact details, and educational qualifications.
05
Course Fee:
The "Professional Freelancing Course" fee is Rs.7000. You can pay the fee online using a credit card, debit card, or net banking.
06
Receive Confirmation:
After paying the course fee, you will receive a confirmation email from Xio IT Training containing your login credentials for the online course portal.
07
Attend Orientation:
Xio IT Training provides an orientation session for all enrolled students to help them understand the course structure and requirements. The orientation session is conducted online; you will be notified of the date and time via email.
Reviews of our freelancing Course:
Students who have done this Course through XIO are in top positions in many companies. They often visit our center and recommend everyone go through this Course.
Frequently Ask Questions (FAQs)
A freelancer course is an educational program designed to teach people the skills necessary for freelancing. A freelancing course teaches students the skills and knowledge they need to become successful freelancers.
Here are some easy steps to to Become a Freelancer:
Find your target audience.
Develop a pricing shape.
Create your portfolio with past jobs.
Write an extraordinary suggestion.
Create a relationship together with your patron.
 Continue developing your skills.
Freelancing may be an outstanding career option. Freelancing allows you to build your portfolio and take advantage of new capabilities. Suppose you are seeking to expand your professional skill set. In that case, freelancing is an exquisite choice and a great career in the future.
Students need help determining which freelancing talent to pursue. But, to be successful as a freelancer, here are the best freelancing skills for students to help to choose the right career.
Top 7 Freelancing Job Skills in Demand:
Graphic arts.
Videography and photography.
Optimization for search engines.
Community and social media manager.
Electronic assistant.
Designing a website.
(Coders, Developers & Programmers, Software Engineers) Website development
In Pakistan, there are many freelancing institutes. I consider Xio IT Training to be the best institute in Pakistan. They offer a comprehensive course in freelancing from start to finish. These courses are designed for those who want to start their own businesses or work at home.
You will learn all the skills and expertise you need to be a successful freelancer along the way.
In addition to providing the course, Xio IT Training also helps students find jobs after they complete the course.
There are some types of freelancing:
A web developer or web designer
Financial consultant and accountant.
Content creator.
Language services
Services for home design and renovation.
Specialist in social media.
App Creator.
Digital marketing.
SEO (Search Engine Optimization)
Freelancer salary is not fixed; salary depends on work and projects. Pakistani intermediate-level freelancers earn almost 2000$/month.
SEO and Digital Marketing layout are most of the top 10 most in-demand skills of 2023. With the right approach, you may earn exact cash with this ability.
Digital advertising consultant:
You can accomplish these desires through plenty of techniques, such as Search Engine Optimization (SEO), e-mail, social media, content, and online advertising.
According to a poll conducted in 2023 by Upwork, the well-known platform for freelance work, 75% of freelancers make as much money as they did when they had full-time jobs.
Freelancer Training Course
Welcome to the Freelancer training! This freelance training course will give you the skills and knowledge you need to become a successful freelancer. We'll cover various topics, from setting up your own business to creating a successful marketing campaign. We'll also discuss your challenges as a freelancer and how to overcome them. You'll learn how to find work, manage your budget, and make sure you get paid on time. By the end of this course, you'll have the tools and confidence to launch your freelancing career. So let's get started!
Freelancing Training Course Feature
Freelancing training online in Pakistan is one of the emerging fields for now. If you're looking to start freelancing, taking a freelance training course is a great way to get started. Most courses will cover the basics of freelancing, such as setting up a business, finding clients, and running marketing campaigns. But depending on the course you choose, there may also be other features. Here are some standard features that you'll find in freelancing training courses:
Step-by-step tutorials on setting up your business, building a portfolio, and finding clients.
Tips on how to price your services, negotiate contracts, and manage client relationships.
Advice on how to stay organized, create systems and manage your time.
Access to exclusive resources such as templates, checklists, and worksheets.
Guidance on using tools and technology to streamline your business.
In-depth lessons on marketing, branding, and networking.
You would be able to learn how to earn through platforms such as fiverr and upwork
A good freelancing course will provide you with the knowledge, resources, and support you need to get your freelance career off the ground.
Why Choose Us?
Our freelancer training course is the best choice for anyone looking to start a successful freelance career. We provide comprehensive instruction on the fundamentals of freelancing, including how to find clients, how to negotiate rates, and how to manage your workflow.
We also offer tips on how to craft a robust portfolio and build your professional network. Our course is designed to give you the tools you need to succeed as a freelancer, regardless of your skill level or experience. We also provide personal support and feedback from our experienced team of mentors.
So if you're ready to take the first step towards becoming a successful freelancer, choose us for the best possible training and guidance.
Frequently Asked Questions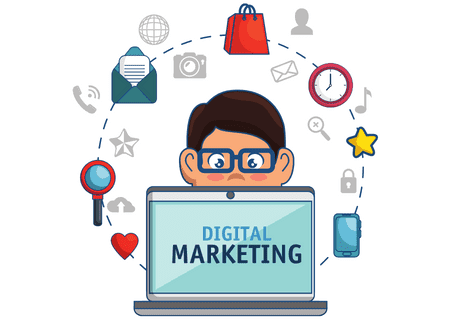 Does XIO IT Trainings offer discounts on freelancing courses?
At Xio IT training, we understand that taking a freelancing course can be an investment. That's why we offer discounts to help make the course more accessible. We are offering a 70% discount for the freelancing course.
We have a variety of discounts available, including discounts for students, military personnel, and seniors. We also have a referral program, where you can get a discount if you refer a friend.
In addition, we regularly offer promotional discounts that are available to all our customers. So if you're interested in taking a freelancing course with us, be sure to check out our website for the latest discounts.
Can I register for the freelancer course at XIO for free?
Yes! Xio IT Training is offering free registration for the freelancing courses, giving everyone the opportunity to learn the skills necessary to become successful in the field. The course will cover the basics of working as a freelancer, from setting up your online presence to managing your finances.
Whether you're looking to start a side hustle or make freelancing your full-time career, this course is a great way to get started.
Does XIO IT Trainings offer a referral discount?
Yes, XIO IT Training offers discounts for referring a friend. When you refer a friend to XIO IT Training, both of you will receive a 70% discount on any course. The discount is valid for courses such as web development, SEO, and digital marketing. Saving money by referring a friend is one of the best ways to do so. Moreover, it's a great way to show your appreciation for your friend's support and to build your tech network.