Professional PPC Training Expert
Shoaib Ahmad
Shoaib Ahmad
Last Update April 24, 2023
About This Course
Pay Per Click - PPC Course
Are you looking for a PPC course that can help you learn how to use pay-per-click advertising to grow your business effectively? Look no further than the PPC course offered by Google. PPC (pay-per-click) course is an advanced marketing technique in which we make you a PPC expert through a PPC training course. The Course of Pay Per Click marketing helps you to learn how to generate leads and sales through PPC advertising campaigns.
The PPC course covers all important aspects of PPC, such as campaign setup, management, optimization, tracking & reporting. The PPC training course is designed for those who want to get ahead in their career by learning this essential skill.
This PPC marketing course is designed to teach you how to create and manage effective PPC campaigns on Google AdWords. Our Digital Skills Programs include Full Stack Digital Marketing Courses, SEO Content Writing Courses, Social Media Marketing Courses and SEO Courses in Rawalpindi and Islamabad.
Here, you'll learn how to choose the right keywords, set up your campaign budget, and measure your results.
Benefits of this course:
No doubt PPC expert is the most paying and demanding job globally. A vast amount of posts are available from PPC managers. It is easy to find a job for PPC Expert, as they cover all major aspects of eMarketing.
Earning Overview:
A PPC expert is earning 2 Lacs to 5 Lacs salary in Pakistan. Even starting salary for a PPC expert Pro is not less than 80K. Professionals can also work online on Fiverr, Upwork, or other online marketplaces.
We believe that you don't pay us the fee, but you invest in your digital skills, and then you start earning for the rest of your life.
Training Options:
XIO offers two types of training options
Online Training
You can join us for online freelancing courses via zoom or Google Meet. We provide a complete course outline and lecture schedule on our course webpage.
The online course duration is 6 Weeks, with 4 classes per week from Monday to Thursday. Morning and evening timings are available. Saturday & Sunday special classes are also available.
We provide trial classes for up to 3 days; you can then register for regular classes.
On-Campus Training
If you are not an online person, you can come to Xio Training Center to attend the classes. The Course commences at the start of every week.
You will get to attend trial classes to understand our training methodology. You can decide later whether you want to continue the Course. 
The duration of freelancing courses is 6 weeks, consisting of 3 live lectures and 2 live labs in the presence of a trainer.
Rules and Regulations
XIO offers a broad and open atmosphere for learning, but you will need to follow some rules while in the duration of our Course, I.e.,
You cannot bring prohibited items.

You must have your student ID card during the class.

Do not discuss political and religious matters in class. Because it leads to fighting and other similar activities.
Eligibility Requirements:
Anyone who wants to do Digital Marketing, Online Business, Jobs related to SEO, SEO strategies, Marketing Strategies, Web development, or anything can do this Course.
Pre-requisites for the Course:
Anyone who has little grip on computers and is interested to learn PPC experts can take this Course. Because it can easily learn without any strong background in IT.
PPC Tools Covered:
"People can use many different PPC tools on the internet to help with advertising. You can find out by searching on Google. These tools say they have a lot of different things they can help with like."
These are tools that give you ideas for keywords that people might search for when they're looking for products or services like yours.
These tools help you see what your competitors are doing so you can make your own advertising better.
These are tools that give you information about how much other people are bidding for certain keywords and how often they're showing up in search results.
These tools let you see what ads your competitors are running so you can learn from them.
These tools help you compare your advertising performance to your competitors, so you can see where you're doing well and where you need to improve.
These tools automatically track your advertising performance, so you don't have to do it manually.
These tools help you understand the overall advertising landscape, such as the different types of ads that are being shown and how they're performing.
These are special web pages that are created to match the keywords someone used to find your site, making the experience more relevant.
These tools help you create links that track clicks and conversions from your ads.
These tools help you automatically adjust your bids on keywords to maximize your return on investment.
These tools help you create and manage your advertising campaigns by building, targeting, and optimizing your ads.
Why take the PPC Training course in XIO?
XIO offers some unique facilities that are really helpful for learners.
We offer access to our Trainers to help you with the problem facing the Course.

Live projects would be given for practical work to make you an expert.

If you want to do the job, we will help you find the right one.

Fast internet is available at the center for efficient learning.

A mosque facility is also available for offering prayer.
Course Certification:
We offer a comprehensive certificate of the Course to every individual at the end of the Course.
A golden Certificate is also available, which would be given to the person who secures the most marks on the test conducted at the end and on the basis of his determination during the Course.
FAQs of Professional PPC Training Expert
Learning Objectives
The basic concepts of Trello and Kanban
Setting up specific Trello boards for managing personal tasks, team projects and business operations
Setting up automation between Trello and other platforms and services
Applying the different parts of the "Getting Things Done" framework to your Trello boards
Setting up weekly and monthly based frameworks
Extending Trello's functions by using add-ons
Material Includes
30 hours on-demand video
15 hours hands-on practice
Full lifetime access
Access on mobile
Assignments
Certificate of Completion
Requirements
Computer
Internet connection
Trello Account
Target Audience
Project managers who wants to adopt a more flexible project management tool
Managers and team leads who want to better manage their team members and create a transparent work environment
Business owners who wants to streamline their admin and operational tasks
Individuals who want to be more organized and productive
Module 1 (6 hours)
Introduction to Online Paid Advertising – Google AdWords and Bing/Yahoo Advertising
Comprehensive Keyword Research using Keyword Planner Tool – target keyword analysis, keywords grouping
Importance of Broad Match, Modified Broad Match, Exact Match, Phrase Match, Negative Match
keywords and how they work
Practical Classes (15 hours)
Your Instructors
Reviews
(2)
I really enjoyed this course. It is a great introduction to a very effective organizer visual tool. I liked the provided boards' examples. I would recommend Adam's Trello course to anyone who wants to organize and manage their personal and business activities.
Write a review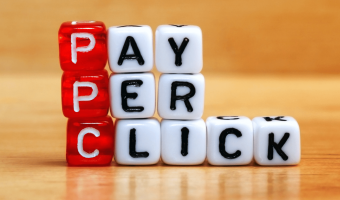 Material Includes
30 hours on-demand video
15 hours hands-on practice
Full lifetime access
Access on mobile
Assignments
Certificate of Completion