About This Course
WordPress Course
WordPress is a cool tool many people use to make their websites! Whether you're a blogger, a small business owner, or even a big company, WordPress can help you make a website that looks great and is easy to use. And the best part? You don't have to pay for your WordPress Installation! In this course, you'll learn how to install and set up WordPress on your computer, create pages and posts, add pictures and videos, and customize the look of your website. You'll also learn about all the different ways you can make your website special, like adding fun widgets, changing the layout, and making it mobile-friendly. In our WordPress course outline, you will learn Advanced WordPress, WordPress training, and a Complete WordPress theme & plugin development course to take your skills to the next level.
The web designing course is designed specifically for you! Are you ready to learn how to create your website using the WordPress platform? Users can easily build and maintain their websites with WordPress, a user-friendly platform.
By the end of the course, you'll have all the skills you need to create your website that you can be proud of. Web designing is the perfect tool for the job, whether you want to start blogging, build a portfolio, or create a website for your e-commerce. So let's get started and Learn WordPress with Xio IT Training Institute and see what amazing websites we can create together!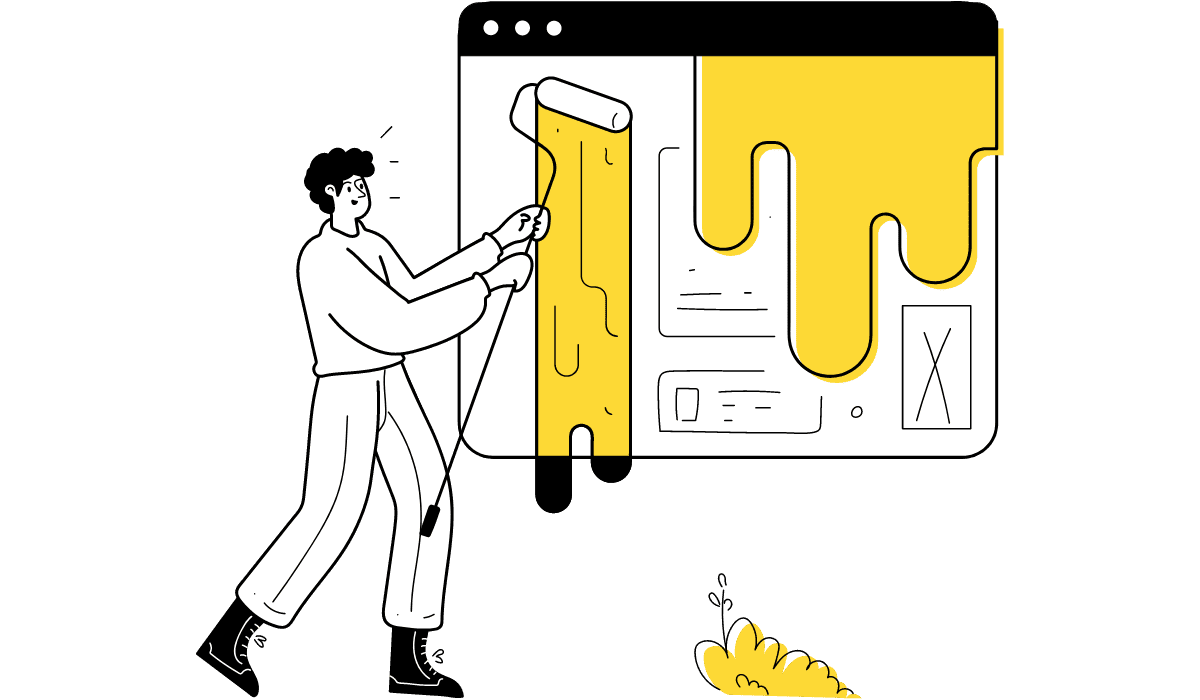 Benefits of WordPress Course
An Advanced WordPress Course can open up a new world of possibilities. Learning WordPress has the following advantages:
A deep understanding of the WordPress platform and how to use it to create powerful websites.

Use various tools and features of WordPress to create stunning designs.

Complete knowledge of different features of WordPress, such as plugins, widgets, and themes.

You can optimize your website for search engines and ensure it is user-friendly.

Gain knowledge of how to use WordPress for E-commerce.

Develops a comprehensive understanding of how to use WordPress to create a website that can attract more visitors.
WordPress Course Outline
The Advanced WordPress Course is designed to be the best course available, providing you with the knowledge and skills needed to become a master at WordPress theme and plugin development. In this Course Outline, you will learn:
Introduction to WordPress: History, architecture, and core functions

Setting up a development environment and creating a custom theme from scratch.

Advanced WordPress development:
             Creating custom plugins

             Customizing the WordPress dashboard

             Working with APIs

             Optimizing for performance and security
Learn how to secure a website using various security plugins and best practices.

Building and customizing e-commerce sites using WooCommerce.

How to design and customize a website using HTML, CSS, and JavaScript.

Real-world projects for hands-on experience with WordPress development.

Build a website or blog for a final project.
It is the Complete WordPress theme & plugin development course. At Xio IT Training Institute, experts will guide you through this Advanced Course.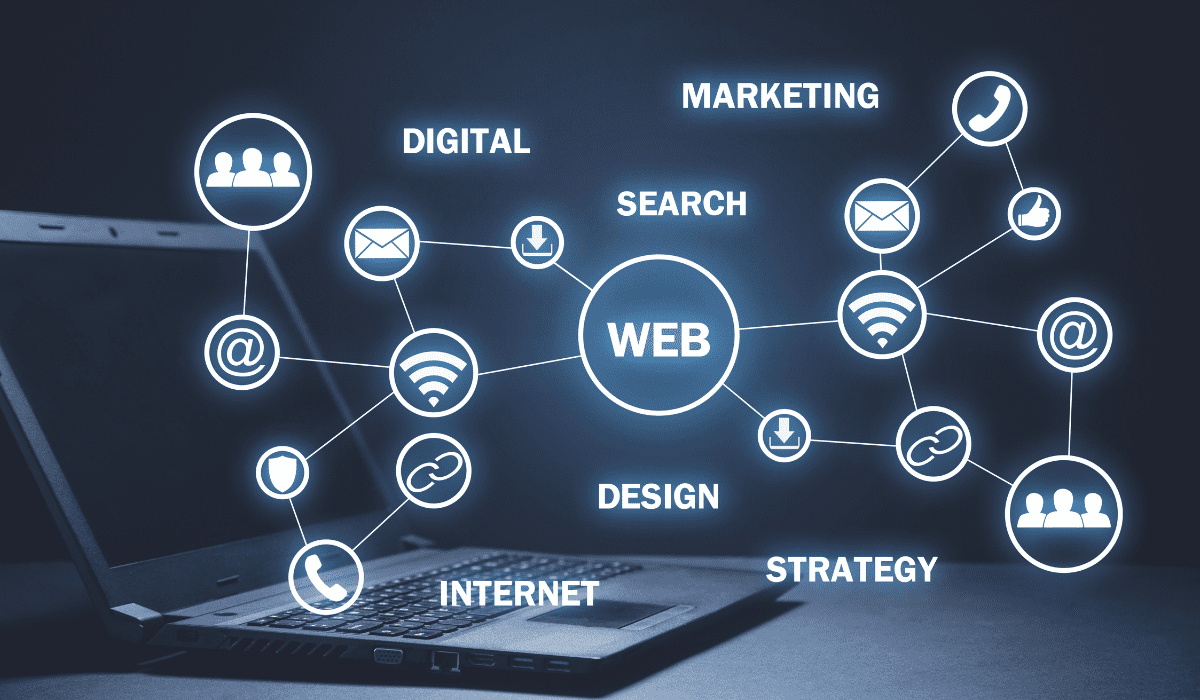 Why take the WordPress Course at Xio?
XIO offers the best wordpress and web designing courses in Rawalpindi and Islamabad. At Xio, some unique facilities that are helpful for learners are:
Our instructors have 20 years plus of experience in this field.

Easy access to our Trainers to help you with the problem facing the course.

We offer flexible learning options that fit your busy schedule.

Our courses are affordable and offer great value for money.

We provide free demo classes.

Zero registration fees.

We offer a 100% satisfaction guarantee.

Fast internet is available at the center for efficient learning.

Students will receive live projects for practical work to become an expert.

A mosque facility is also available for offering prayer.
Xio IT Training Institute is the perfect choice to learn WordPress! Our experienced instructor Shoaib Ahmad uses interactive and easy-to-understand lessons. And we have a minimum of students in a class, so you'll get plenty of personalized attention and practice.
So, join us. Learn WordPress and become a master!
Career Opportunities and Salary:
In terms of career opportunities, WordPress experts can work in a variety of roles. For example, experts can work as web developers, web designers, or webmasters. Learning a WordPress and Web Designing Course is like having a secret key to unlock many jobs! You can use it to make websites, write cool stuff for the website, make sure people can find it quickly, and help people talk about it on social media.
And if you're good at it, you can even start your own business and help different companies or people with their websites. For entry-level positions, the average salary is around Rs 50,000 per month. Those with more experience and higher-level skills can often earn more.
Types of Advanced WordPress Course
On-Campus Training:
If you are not an online person, you can come to Xio IT Training Center to attend the classes. The course commences at the start of every week.
You will get to attend trial classes to understand our training methodology. You can decide later whether you want to continue the course. 
The duration of this course is 6, consisting of 3 live lectures and 2 live labs in the presence of a trainer.
Online Training:
You can join us for online training Courses via zoom or Google Meet. We provide a complete WordPress Course Outline and lecture schedule on our course webpage.
The online course duration is 6 Weeks, with 4 classes per week from Monday to Thursday. Morning and evening timings are available. Saturday & Sunday special classes are also available.
We provide trial classes for up to 3 days; you can then register for regular classes.
Important note:
In Xio's Advanced Web Designing course, you'll learn both WordPress basics and how to develop WordPress themes and plugins. Furthermore, for online and on-campus, we have the same course policies.
Rules and Regulations:
Xio offers a broad and open atmosphere to Learn WordPress Courses in Rawalpindi. But you will need to follow some rules while in the duration of our course, i.e.
You cannot bring prohibited items.

Entrance is only allowed with a student id card.

Political or religious discussions are not allowed.
Course Certification:
We offer a comprehensive WordPress course with a certificate to every individual at the end of the course.
A golden Certificate is also available, which would be given to the person who secures the most marks. The test would be conducted at the end based on his determination during the course.
The steps to enroll in the Certified WordPress course offered by Xio IT Trainings in Rawalpindi, Pakistan. Here are the steps:
Visit the website:
Visit the website at www.xio.edu.pk and navigate to the "Courses" section.
Click on the "Master WordPress":
Click on the "Master WordPress" course to learn more about it. Read the course description, syllabus, and other details to ensure it meets your requirements.
Attend Demo Class:
Attend the free demo class, which is usually conducted online. This will allow you to learn more about the course and interact with the instructor.
Check the eligibility criteria:
Check the eligibility criteria for the course. Candidates should have basic knowledge of web development and programming concepts. If you're unsure whether you meet the requirements, contact Xio IT Training to clarify.
Fill out the registration:
Fill out the registration form on the website, providing your personal details, contact information, and educational background.
Check the course fee and payment:
Check the course fee and payment options. Xio IT Trainings accepts online payments, bank transfers, and other payment methods. Contact the institute for assistance if you have any questions or concerns about the fee.
Submitted the Registration Form:
Once you have submitted the registration form and paid the course fee, you will receive a confirmation email with details about the course schedule, location, and other important information.
Attend the orientation session:
Attend the orientation session before the course starts to get an overview of the course structure, curriculum, and expectations. This will help you prepare for the course and ensure you're ready to start learning.
Purchase Our Best Web Courses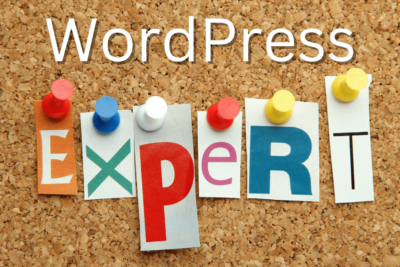 Frequently Ask Questions (FAQs)
Learning Objectives
Know how to configure Wordpress for best results
Understand plugins & themes and how to find/install them
Protect their Wordpress website from hackers and spammers
Create a static homepage useful for most websites, or a blog post like homepage useful for bloggers.
Create an affiliate site for passive, recurring income
Create a Responsive Website that looks good on any browser
Material Includes
22 hours of Classes
300+ downloadable resources
Full lifetime access
Access on mobile
Certificate of Completion
Live Project
Live Cpanel
Live Wordpress with Unlimied Domains
Requirements
No prior knowledge of Wordpress is required as everything will be covered in this course.
You will need a working computer and a web browser connected to the internet..
You don't need any coding experience at all. That is the beauty of Wordpress.
Target Audience
If you want to learn Wordpress without paying for a web host, this course is perfect. I'll show you how you can install Wordpress on your very own computer while you learn.
This course is for you if you want to build a website, whether for personal or business reasons.
If you want to learn to master Wordpress without getting bogged down with technical jargon, this course is for you.
If you want to get step-by-step, over-the-shoulder tuition from an ex-school teacher who has been using and teaching Wordpress since 2004.
This course is perfect for you if you are taking over an existing Wordpress website, or want to build one from scratch, but don't know where to start.
This course is for anyone that wants to be the Wordpress goto guy or gal.
Introduction to WordPress
Introduction to WordPress and its history
Setting up a local development environment
Understanding WordPress themes and plugins
Installing WordPress Locally
A first look around WordPress
WordPress Settings, Plugins & Themes
Website Content with Posts & Pages
Reviews
(2)
Very good course, great structure, really easy to follow. Have gone back and forth many times to check on some issues arising on my site. Also very handy to see what kind of plugins are available to serve different purposes.
Write a review